The Jane Goodall Institute (JGI) is a global conservation organization founded in 1977 by Dr. Jane Goodall, whose pioneering work with chimpanzees in the 1960s brought worldwide attention to the behavior of these amazing animals. JGI believes that "by protecting chimpanzees and inspiring people to conserve the natural world we all share, we improve the lives of people, animals and the environment. Everything is connected—everyone can make a difference." When the Jane Goodall Institute decided to relocate its offices from Vienna, VA to Washington, DC, they reached out to Ecoprint for help in branding their new space. And with a mission so closely aligned to our own values, we were thrilled for the opportunity to work with the team at JGI on this project.
"Initially, JGI had planned to paint the space, but when they asked about something a little more creative, we suggested Terralon," says Bobby Firestein, vice president of Ecoprint. "Not only can the product be printed with full-size images of the animals and habitats JGI fights to protect, but it has a powerful environmental story of its own."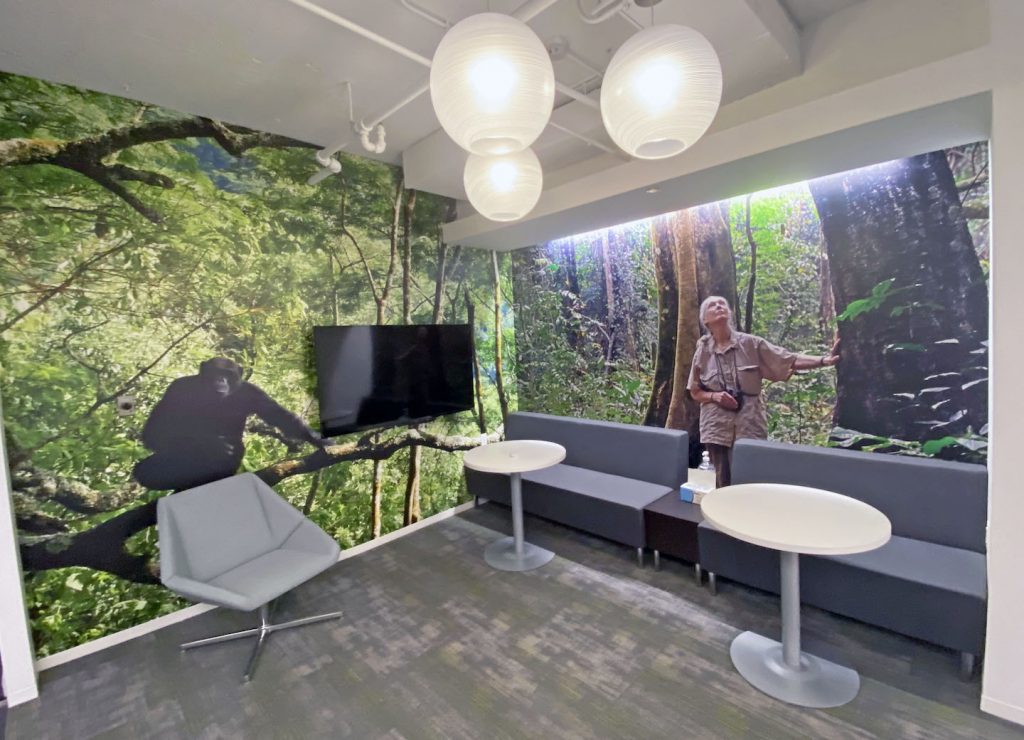 DreamScape Terralon is a wall covering material that contains 31% post-consumer recycled single-use water bottles. It is PVC-free and extremely receptive to printing and ink technologies. With three different texture options (highly textured, lightly textured, and flawlessly smooth), Terralon adds unique character and dimension to flat designs.
The Jane Goodall Institute loved the idea of using Terralon. "We were compelled by the environmental story," says Shawn Sweeney, JGI senior communications and marketing manager. "Ecoprint's mission is compatible with ours, and we love that, by using Terralon, we are supporting a product that, to date, has saved 12 million single-use water bottles from our landfills— and growing."
We covered three different walls with beautiful forestscapes that reflect JGI's mission: a mature Jane Goodall gazing into the forest canopy, chimp Ferdinand at rest on a limb, and a simple forestscape showcasing the beauty of the natural forest where Jane first did her research. JGI was thrilled, so much so that we soon returned to install a fourth wall in the office of JGI's executive director, Anna Rathmann.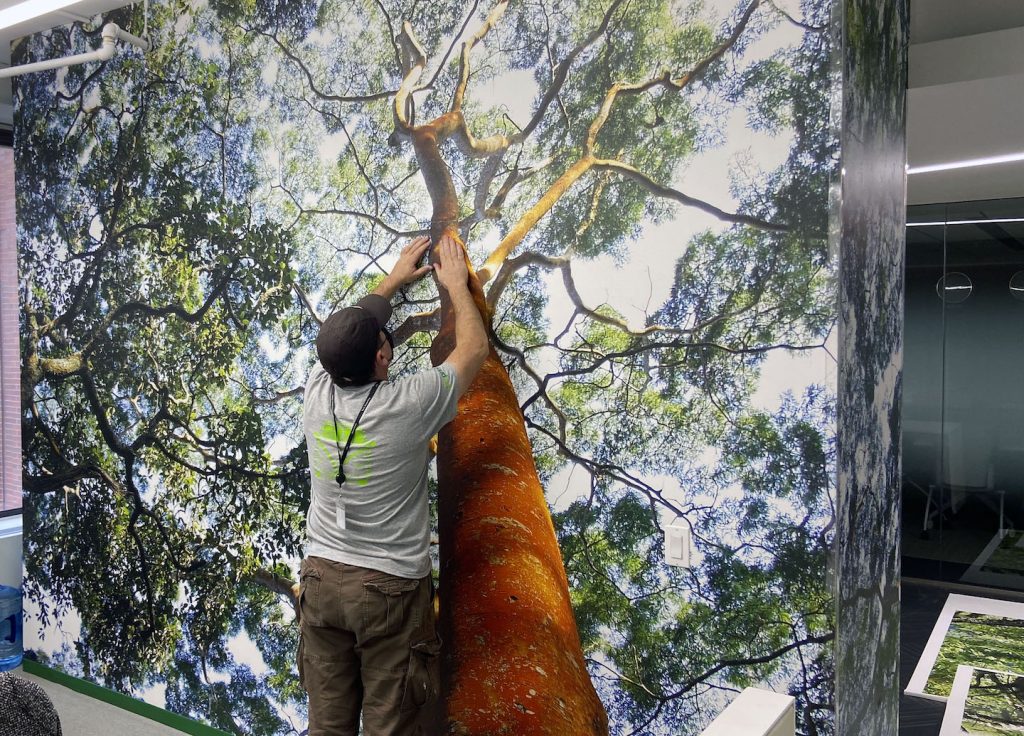 Forestscape in the open office area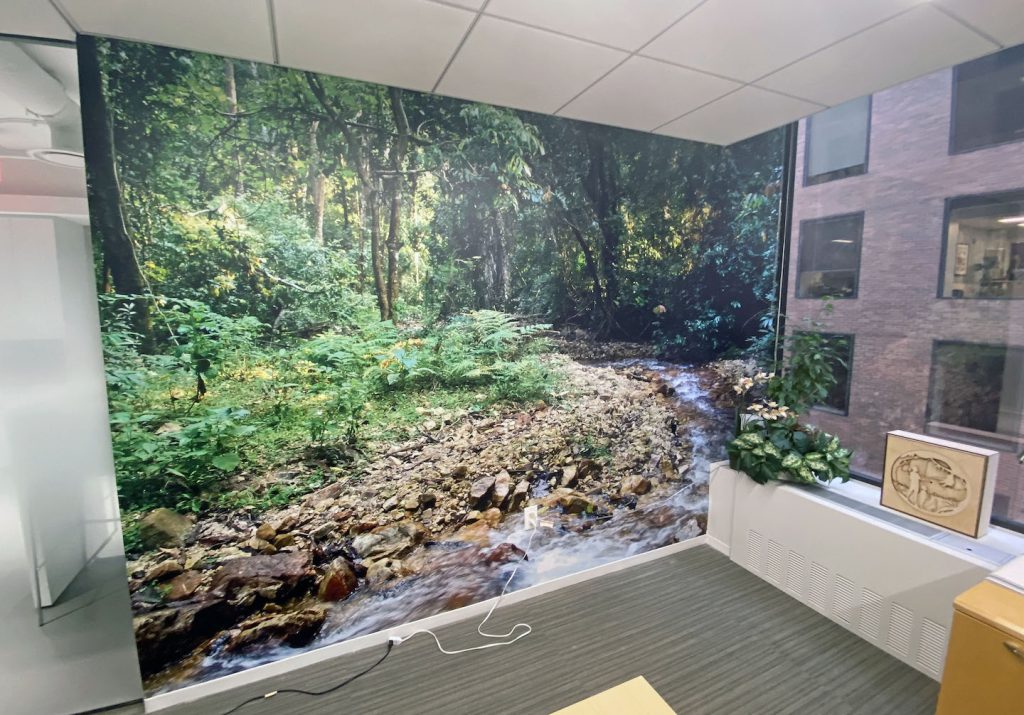 New addition to the Executive Director's office
We've been so impressed with Terralon, in fact, we're using it in our own offices. If you'd like to learn more about DreamScape Terralon or other sustainable material options, give us a call.