While researching plastic pollution, I came across Daniel Webb, the founder of Everyday Plastics, a Community Interest Company in England. Shortly after Daniel moved to his new home in Margate on the Kent coast in 2016, he quickly learned that there were no local recycling services. During a "plastic-riddled" run along the coast, Daniel started thinking about his own personal impact on plastic pollution. He decided to store and track all of the plastic waste he generated for a year. Daniel ended up collecting 22 bags (!) filled with plastic, which he then counted, categorized, and photographed, eventually turning it into a large mural the size of a billboard.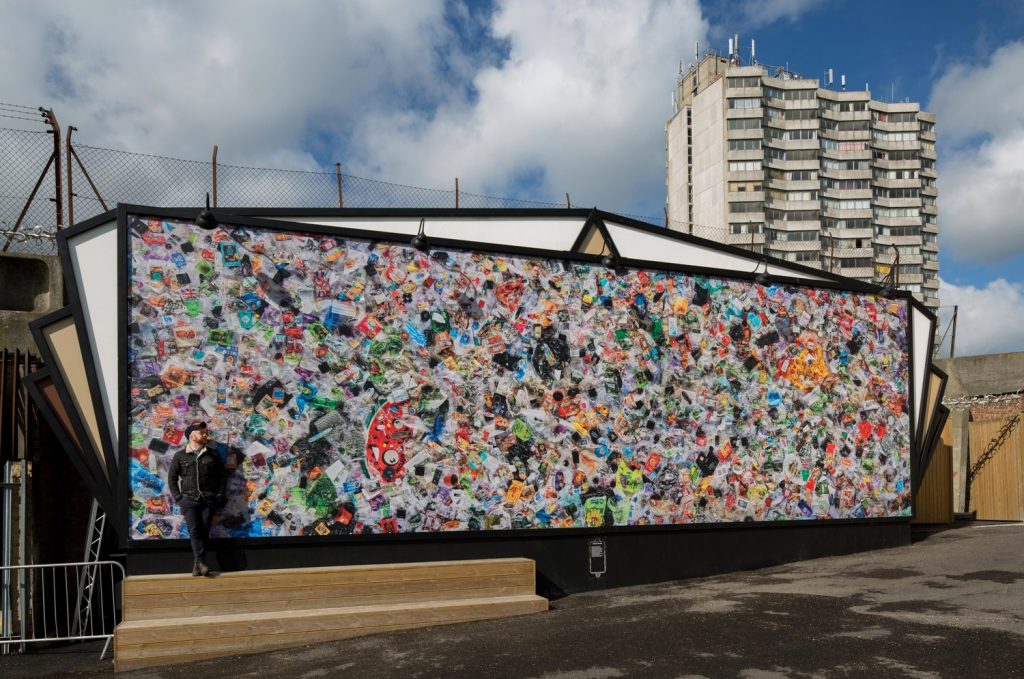 To help others become more mindful of their plastic use, Daniel launched The Everyday Plastic Survey in September 2019. Between April and July 2020, 179 households took part in the survey. They found that, on average, each home throws away at least 9.6 preventable pieces of plastic waste per week. Over the course of a year, that's 501 pieces of plastic per household.
Curbing your use of plastic can have an enormous impact, and you don't need to make any crazy lifestyle changes to do your part. If just a quarter of the population followed these recommendations from Everyday Plastic, we'd be able to stop 3.4 billion pieces of plastic from entering the environment or landfills. It's easy to start and a fun challenge for families to do together!
Here's how you can start:
Reduce by 100%
Water bottles: Buy a reusable water bottle and refill at home or on the go. It only takes a few refills before you break even on the cost of the same number of single-use plastic bottles.
Shower gel bottles: Use bar soap instead. And bonus, the bar lasts longer!
BYOB: Bring Your Own (reusable) Bags for your groceries. If you've ordered an online delivery, ask for no bags.
Reduce by 75%
Milk containers: Purchase milk from a local dairy farm in glass returnable bottles—plus, you can't beat the taste!
Reduce by 50%
Wipes: Look to phase out wipes for kitchen/bathroom counters, make-up removal, and baby wipes.
Reduce by 25%
Fruits and vegetables: Most grocery stores have a wide variety of loose produce (instead of pre-packaged containers). Opt to purchase your fruits and vegetables without plastic produce bags.
Meat and fish: When purchasing meat and fish from a counter, ask the clerk to wrap your items in butcher or kraft paper. Both are eco-friendly and have a lower carbon footprint than plastic wraps, styrofoam trays, plastic bags, and foil.
Reduce by 10%
Snacks: Reduce your weekly intake of pre-packaged snack food by 10%. The environment and your waistline will appreciate it!
As you can see, a little change can go a long way when it comes to plastic waste. Start small by participating in Plastic Free July, and form environmentally friendly habits you can carry throughout the year. And be sure to share your efforts to encourage others to join the Plastic Free July challenge!
---
Author: Shari Fox is the Director of Business Development for More Vang / Ecoprint.