Our 2021 Ecoprint calendar, Protecting the Natural Beauty of the Chesapeake Bay, has given us the opportunity to work with 13 different organizations, all dedicated to helping solve the environmental challenges in this important ecological hub. May features Anacostia Riverkeeper, an organization that works to protect and restore the Anacostia River.
According to the U.S Environmental Protection Agency, almost half of the country's rivers are polluted. Microplastics—tiny fragments of plastic anywhere from 0.01mm to 5mm in size—are among the largest contributors to water pollution. Microplastics flow from tributaries like the Anacostia River into the Chesapeake Bay and, eventually, the ocean. These small bits from plastic bottles, straws and other sources are destroying our waterways and impacting both human and ecological health. Due to their small size, microplastics can easily pass through water filtration systems and make their way into food. This introduces unintentional pollutants such as bacteria and toxins that easily stick to the plastic.
Anacostia Riverkeeper works to make the watershed clean and safe for swimming and fishing. The wellbeing of the rivers and environment around the Chesapeake Bay is critical to our local economy and creating a vibrant waterfront. Here are just a few of Anacostia Riverkeeper's more recent efforts.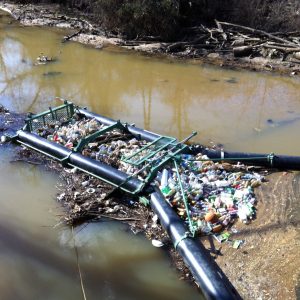 Creating an environment for learning and research
Anacostia Riverkeeper opened the door to water/environmental education and research. Scientists can now easily conduct research on the underwater consequences of pollution, collect and test water samples, and monitor the water quality in DC and Maryland. Environmental students and lecturers can study this flourishing ecosystem, and the public can learn more about the history of the Anacostia River, environmental threats, and solutions underway with the help of organizations like Anacostia Riverkeeper.
Preventing garbage from entering the Anacostia River
Dealing with waste, especially plastics, at its source is Anacostia Riverkeeper's ultimate goal. The Anacostia River has a Total Maximum Daily Load (TMDL) for trash. Anacostia Riverkeeper monitors these TMDLs and uses trash skimming boats, litter traps, and clean-up events to greatly reduce the amount of trash from entering our waterways. According to Olivia Anderson, Project Coordinator & Development Lead for Anacostia Riverkeeper, these efforts prevent 85% of the microplastics from reaching the Chesapeake Bay by removing the larger source material.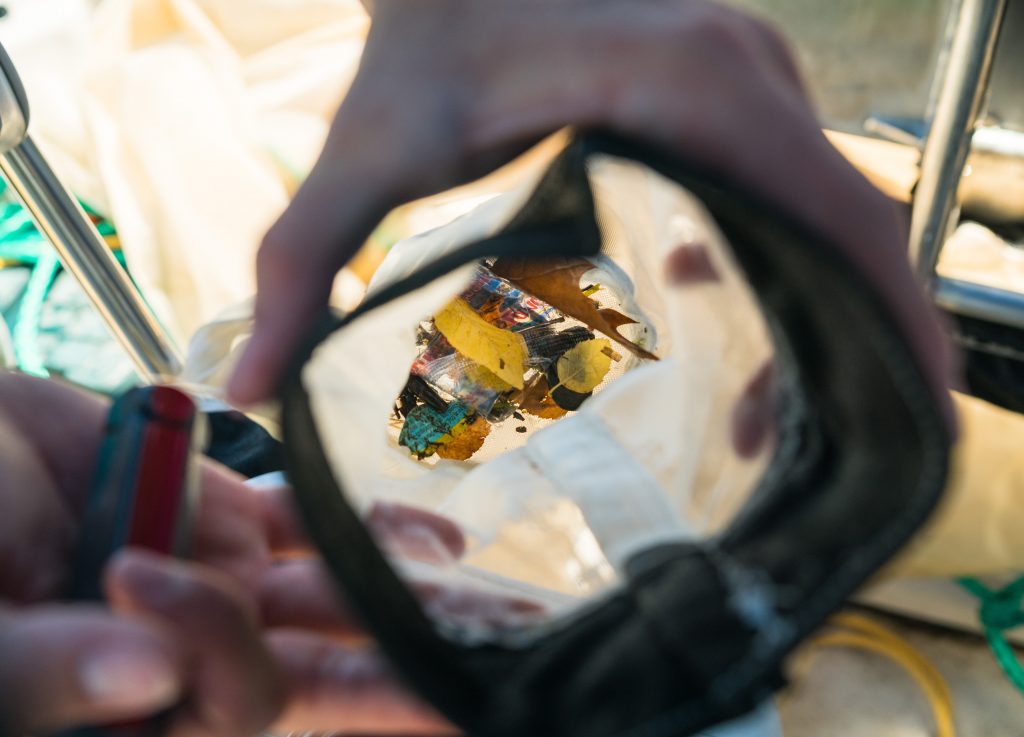 Lowering the levels of microplastics in our water
Anacostia Riverkeeper has greatly reduced the amount of trash in our waterways, but there are pieces too small to catch with normal clean-up methods, which then break down into microplastic particles over time. To address this issue, Anacostia Riverkeeper is developing one of the first microplastic monitoring programs in the area. In addition, the organization is working to install and maintain trash reduction technologies across the watershed and is pushing for stronger stormwater and pollution regulation.
---
Microplastics are a growing issue and a huge challenge given their small size. Once they enter our waterways, they are extremely difficult to remove with current water filtration systems. Our best opportunity is to prevent them from entering our waterways in the first place.
According to a recent report by the Pew Charitable Trusts, 11% of all ocean plastic pollution comes from four primary sources: microbeads used in personal care products, plastic fibers from synthetic textiles, plastic pellets used in the plastic production process, and car tires. If we all commit to small changes—swapping out our face scrub for one with nut shells, using public transportation to get more mileage out of our tires, buying clothes made with organic materials—we stand a chance of winning this war against microplastics.
Sustainably,
Bobby Firestein
P.S. To learn more about our 2021 Calendars as well as our environmental contributors, click here.
---
Anacostia Riverkeeper
History
Anacostia Riverkeeper is a non-profit organization founded in 2008 following the success of Hudson Riverkeeper in New York. As Chief Prosecuting Attorney for Hudson Riverkeeper, Robert F. Kennedy, Jr. led the fight to restore the Hudson River through environmental litigation. The Hudson Riverkeeper model was so successful that they formed the National Alliance of River, Sound and Baykeepers in 1992 to expand the movement. Kennedy took the helm of this organization in 1999, when it was renamed Waterkeeper Alliance. In 2008, he and his mother, Ethel Kennedy, along with Bobbi Smith and Suzanne Kelly, founded Anacostia Riverkeeper in response to the growing pollution issue and the negative impact it was having on economic development. Today, Anacostia Riverkeeper joins nearly 300 other Keeper organizations worldwide in the Waterkeeper Alliance.
Mission
The mission of Anacostia Riverkeeper is to protect and restore the Anacostia River for all who live, work, and play in its watershed, and to advocate for a clean river for all its communities. With their fellow Waterkeepers in the Chesapeake Bay Region, Anacostia Riverkeeper protects families by stopping pollution.