Our 2021 Ecoprint calendar, Protecting the Natural Beauty of the Chesapeake Bay, has given us the opportunity to work with 13 different organizations, all dedicated to helping solve the environmental challenges in this important ecological hub. June features Blue Water Baltimore, an organization that works to protect and improve the health of Baltimore's rivers, streams and Harbor.
Stormwater runoff is one of the leading causes of pollution in the waterways around Baltimore and the Chesapeake Bay. Natural environments have been replaced with lawns, parking lots, roads, and housing developments. These impervious surfaces can't absorb rainwater, so the water runs off, collecting trash, bacteria, metals and other pollutants on its way to the nearest river or stream.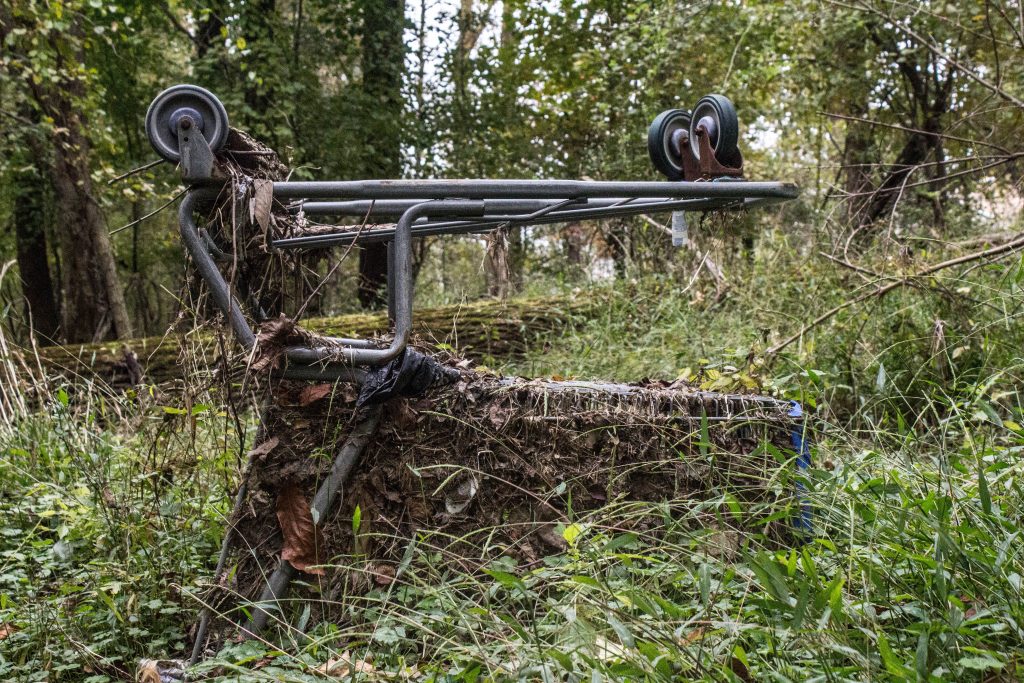 Blue Water Baltimore has spent the last 11 years working to curb the environmental effects of stormwater runoff through community-based programs, including:
Water Quality Testing
Alice Volpitta, the Baltimore Harbor Waterkeeper, and her team oversee water quality monitoring and enforcement for Blue Water Baltimore. Volpitta's team is looking at how pollutants in stormwater are affecting the overall health and quality of nearby waterways. Water quality tests determine which microorganisms and contaminants are present and in what quantities. The Baltimore Harbor Waterkeeper team collects and analyzes samples from 49 different locations across the watershed. As of January 2021, bacteria levels were improving at approximately 67% of the monitoring stations, which is great progress!
Community Tree Plantings
Blue Water Baltimore has planted thousands of trees in the Baltimore area. Not only do the additional trees soak up rainwater and minimize runoff, they also help improve air quality, reduce energy bills, increase property values, and keep communities cooler. To learn more about how you can volunteer at one of their tree planting events, click here.
Green Stormwater Infrastructure
Blue Water Baltimore conducts research on and advocates for Green Stormwater Infrastructure (GSI), which involves replacing hardscape (e.g., pavement, roofs, etc.) with plant-based systems. Some examples include pervious pavement, rain gardens and green roofs. The organization works to influence policy changes in local government that will make implementing GSI projects easier and more successful.
Environmental Education
The best way to address pollution is to prevent it in the first place; but citizens need the tools, resources, and information to do their part. Blue Water Baltimore's ecoliteracy programs provide an environmental education to all age ranges, from preschool children to seniors. The organization's well-organized curriculum teaches the principles that govern the Earth and the ecosystem, along with sustainable practices to improve communities.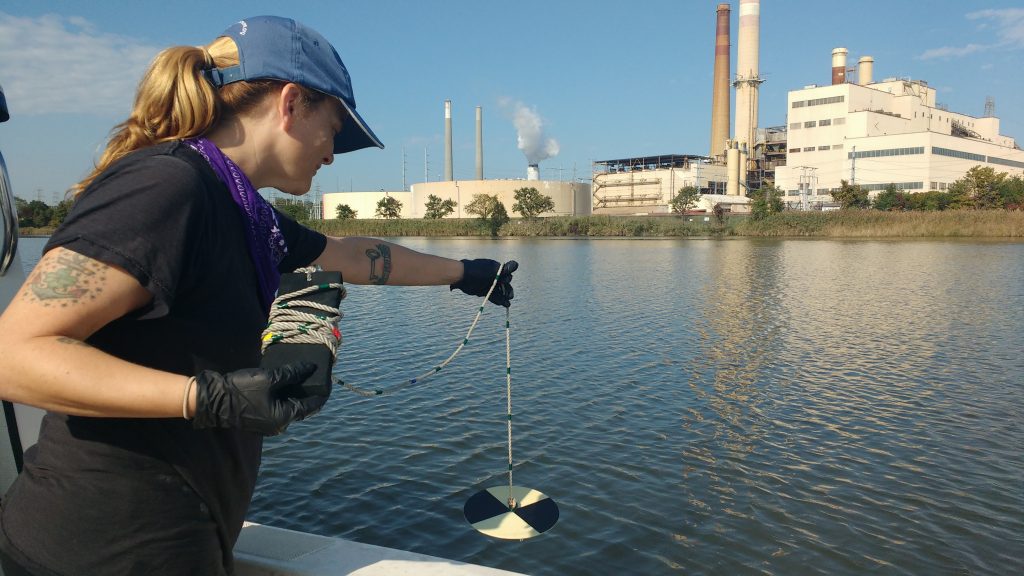 Blue Water Baltimore's work has led to improved water quality, greater accountability for the EPA to uphold the Clean Water Act, and better community infrastructure to combat issues like sewage backups. As one of the largest environmental groups in Maryland, Blue Water Baltimore is a leading voice for advocacy, education and action when it comes to addressing environmental threats in the watershed.
Sustainably,
Bobby Firestein
P.S. To learn more about our 2021 Calendars as well as our environmental contributors, click here.
---
Blue Water Baltimore
History
In 2010, five local, grassroots environmental organizations joined forces to collectively address water quality issues in Baltimore.
These five "legacy organizations" included:
Jones Falls Watershed Association
Gwynns Falls Watershed Association
Herring Run Watershed Association
Baltimore Harbor Watershed Association
Baltimore Harbor Waterkeeper
These organizations knew they could accomplish far more together than they could as separate entities. With the support and dedication of their staff, board, amazing volunteers, and generous donors, Blue Water Baltimore is now one of the largest environmental groups in Maryland.
Mission
Blue Water Baltimore's mission is to restore the quality of Baltimore's rivers, streams and Harbor to foster a healthy environment, a strong economy and thriving communities.
For too long, Baltimore's waterways have been plagued by trash, toxins, sewage, and polluted stormwater. These problems do more than harm the environment; they threaten the health and well-being of residents, communities, and local businesses. Blue Water Baltimore works to change this.