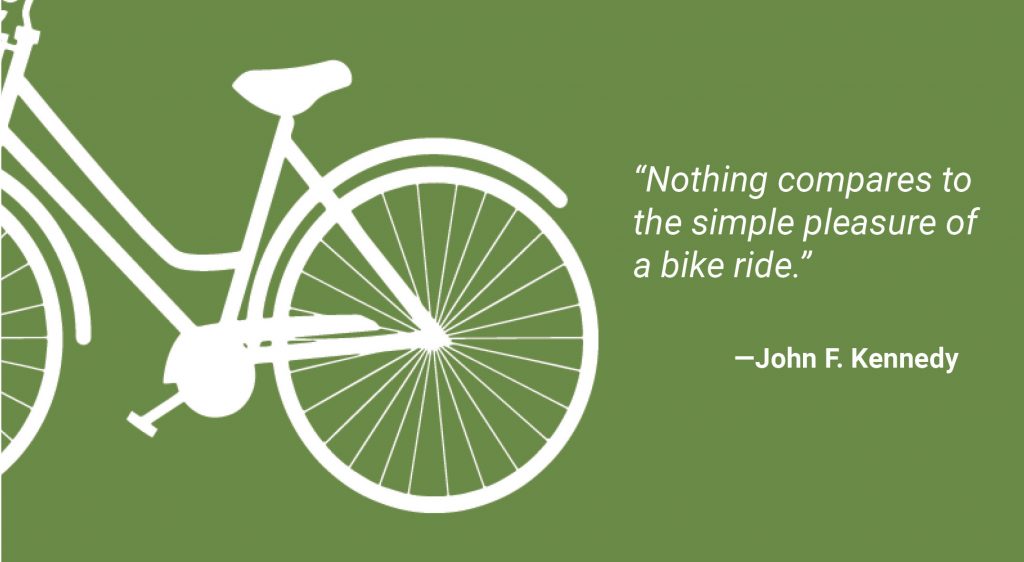 Rock Creek Park is truly a gem in our nation's capital. This 1,754-acre city park was officially authorized in 1890, making it the third national park to be designated by the federal government. It offers visitors the opportunity to escape the bustle of the city and find a peaceful refuge, recreation, fresh air, majestic trees, wild animals, and thousands of years of human history. And with over 32 miles of trails to explore, Rock Creek is a haven for our city's avid bikers and for those who value the natural beauty of our environment.
This past Sunday, Ecoprint partnered with ForestPlanet in our first free community bike tune-up. The event—held in Rock Creek Park of course—had a fantastic turnout. The weather was perfect, and everyone was able to enjoy the park, support the community, and benefit from a professional bicycle tune-up!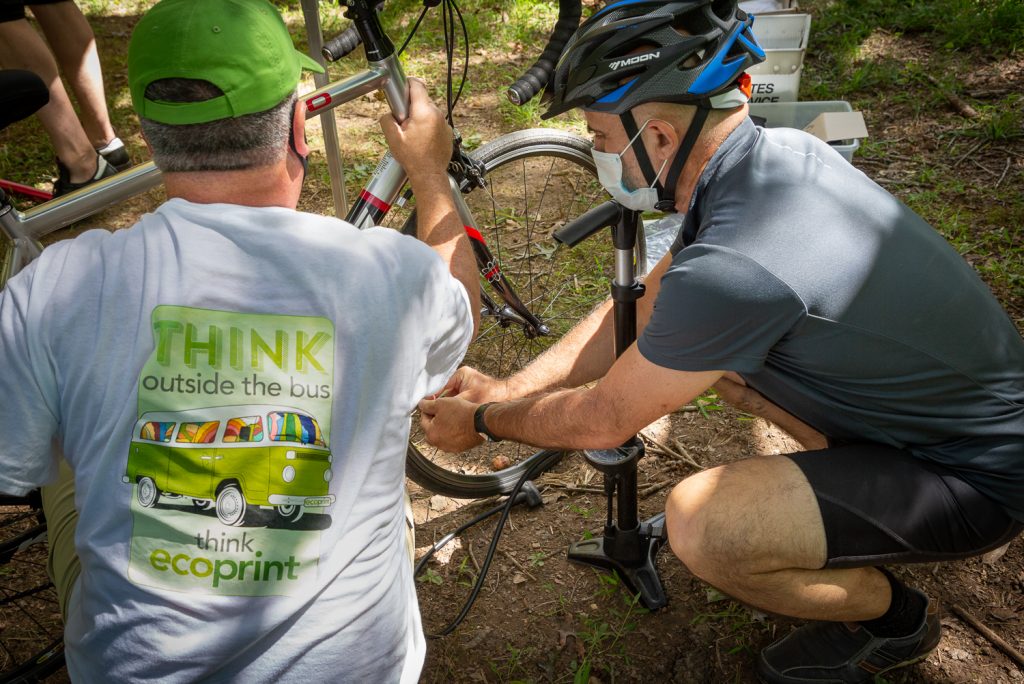 Candidly, I was a little concerned about participating in an event like this during the pandemic. Not only did my own safety and well-being come to mind, but certainly that of others participating as well. Who would be in the park? Would people even consider stopping by and talking to us to learn about green recycling? And, would they hand their bicycle over to us to offer a quick five minute tune-up?
To our delight, we had plenty of takers for this free community service. And everyone was interested in learning more about ForestPlanet's reforestation successes and Ecoprint's efforts to encourage environmental stewardship and green printing. At times, we had a line of people patiently waiting. In all, we tuned just under 100 bicycles.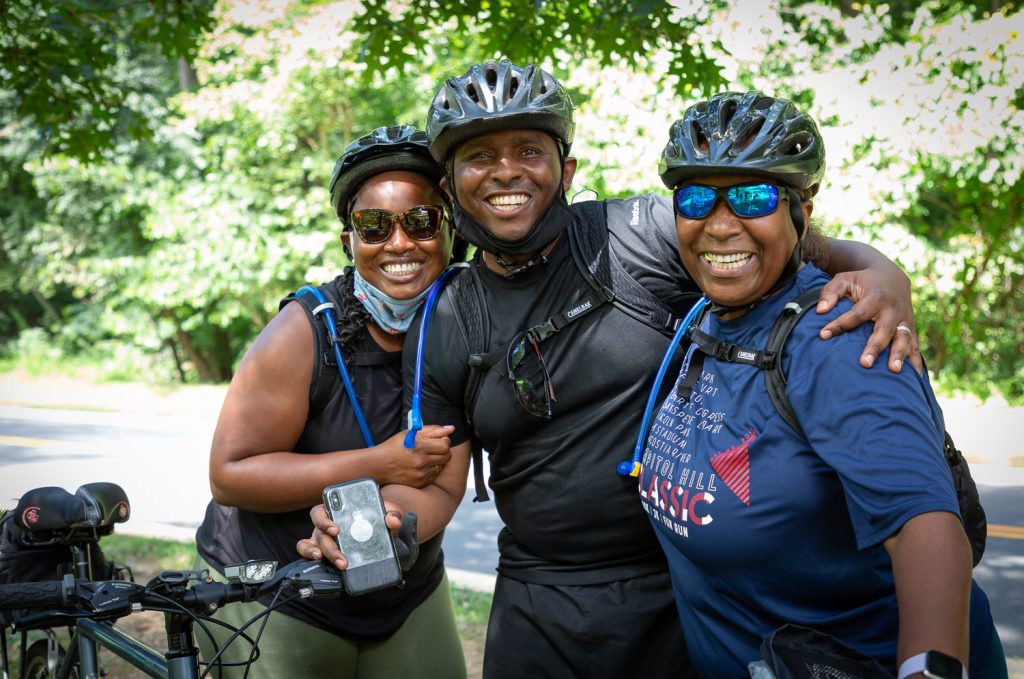 Thank you to Eric Bergman from Eric's Mobile Workshop. This event would not have been possible without his support. Eric donated his time and, along with Ecoprint and ForestPlanet, moved through the tune-up line effortlessly.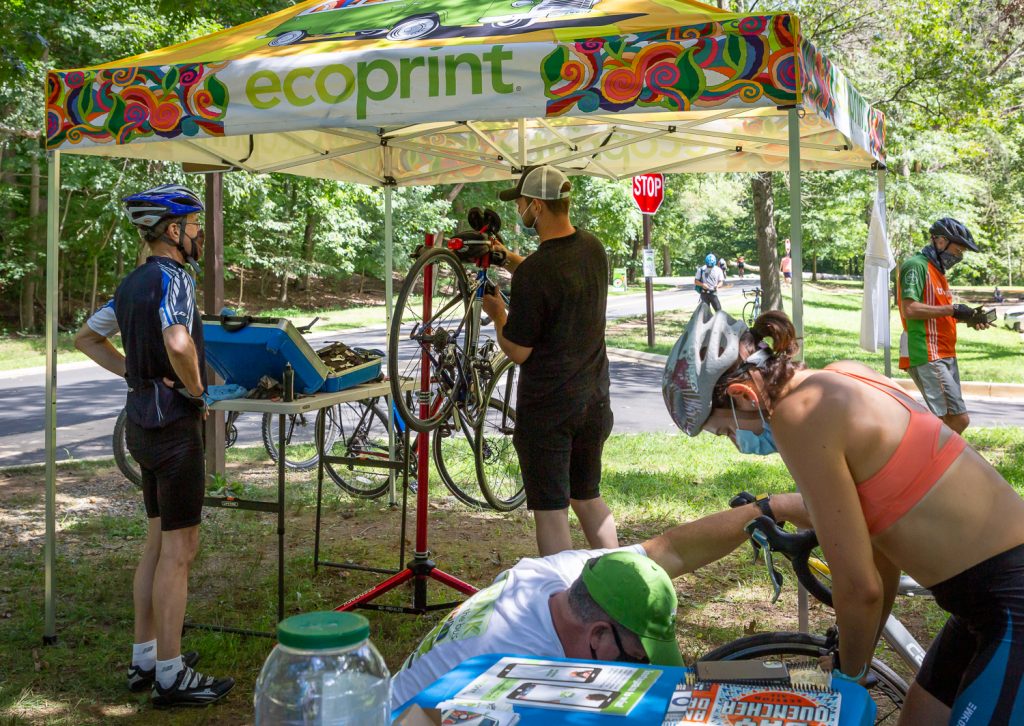 This was our first of many planned community events, and it proved to be a perfect way to enjoy both the natural beauty of the park and the people in our community. It was also great to connect with business partners like Rails to Trails and the Coalition for the Capital Crescent Trail, both making a point to stop by and say hello.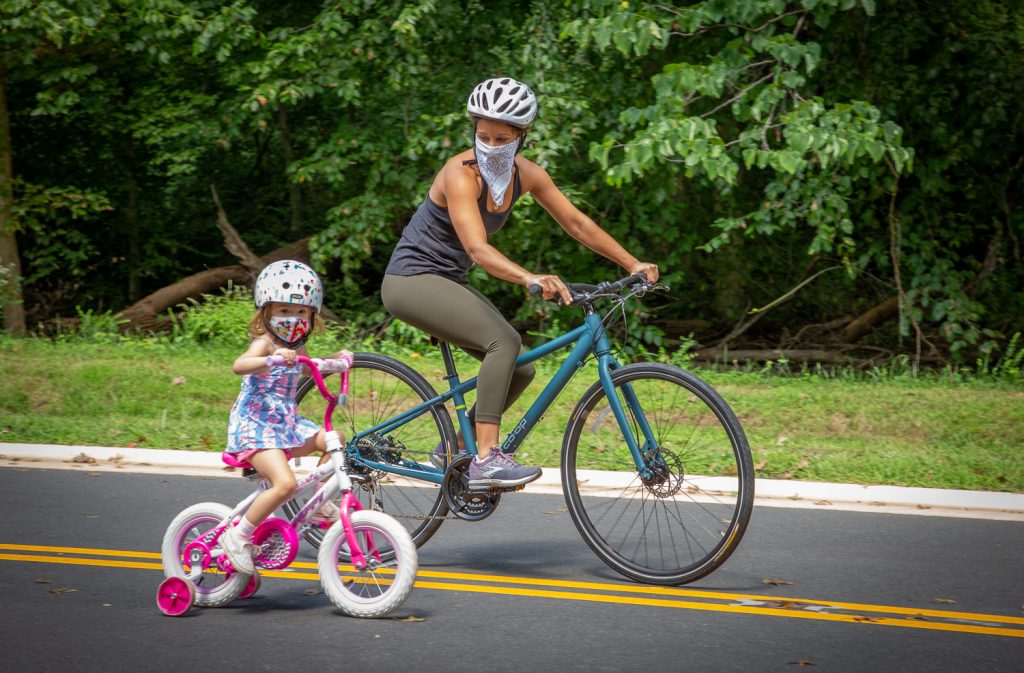 Thank you to all who came by, and we look forward to seeing you at our next event. Happy biking!
Sustainably,
Bobby Firestein