Our 2021 Ecoprint calendar, Protecting the Natural Beauty of the Chesapeake Bay, has given us the opportunity to work with 13 different organizations, all dedicated to helping solve the environmental challenges in this important ecological hub. September features Phillips Wharf Environmental Center (PWEC), a nonprofit located in Talbot County, Maryland that works to educate people about the Chesapeake Bay and how we can work to protect it. 
The Phillips Wharf Environmental Center was founded in 2005 by Kelley Cox, a native Tilghman Islander and marine biologist by profession. Kelley, the daughter of local waterman Garland Phillips, grew up with a love for the Chesapeake Bay. After retiring early from her work with the Maryland Department of Natural Resources, she founded PWEC as a way to honor her late father and other family members who were lost in a tragic accident on the Bay.
Kelley's goal in founding Phillips Wharf was to educate people on the environmental issues facing the Chesapeake Bay and how their daily activities can support a healthy Bay ecosystem. In 2013, Kelley set her sights on purchasing an oyster house on Tilghman Island and converting it into a new headquarters for the Center, including an oyster aquaculture facility and oyster lease. Eventually, Fisherman's Daughter Brand Oysters was created to promote oyster aquaculture, provide hands-on training for would-be aquaculturists, and support Phillips Wharf educational programs with the profits from the sale of live oysters.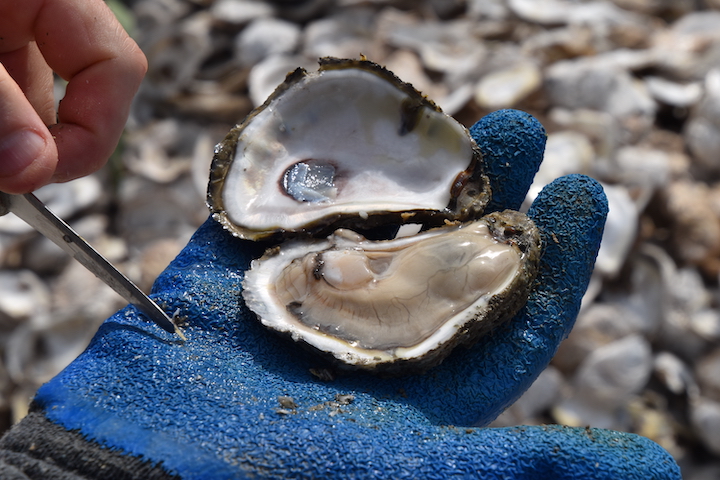 Since its humble beginnings in Kelley's backyard, Phillips Wharf has educated thousands of children and adults through educational programs, campus tours, and the traveling aquarium known as the Fishmobile. Phillips Wharf also coordinated the Tilghman Islanders Grow Oyster (TIGO) Program, the Tidy Up Tilghman annual trash clean up, an annual Bay Day environmental fair supporting organizations throughout the Chesapeake Bay region, and the Tri-Tilghman triathlon. The TIGO program, part of the larger Marylanders Grow Oysters program, was designed to recruit and support waterfront property owners to grow juvenile oysters which were then planted on wild oyster reefs to support Bay oyster populations.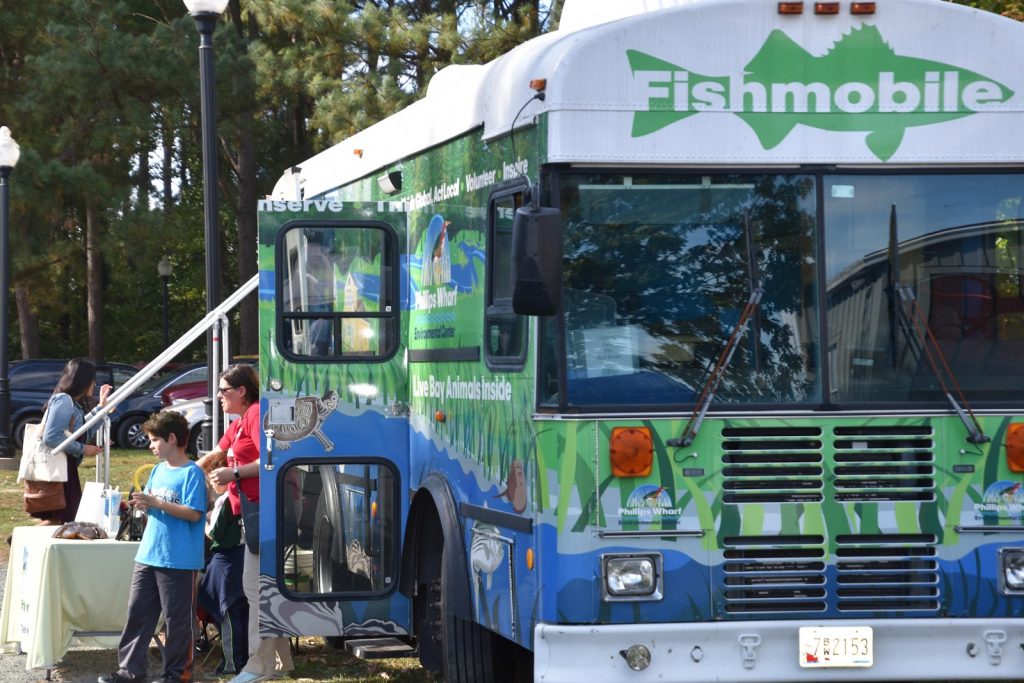 Over the past year and a half, however, Phillips Wharf has been dealt one setback after another.
As Maryland Governor Larry Hogan issued a directive to shut down schools in March 2020, Phillips Wharf closed its Visitors Center and staff began working remotely. With no revenue from educational programs and a major decrease in donations, money became very tight for the nonprofit. In addition, Fisherman's Daughter Brand Oysters struggled as the bottom fell out of the oyster market. As a way to salvage Phillips Wharf, the Board of Directors made the tough decision to sell the campus in Tilghman, including the Visitors Center and Oyster House.
In September 2020, Kelley stepped aside as Executive Director. Even before the pandemic, Kelley had begun to delegate some of her responsibilities due to health concerns related to a congenital heart defect. However, she remained actively involved as the Executive Director Emerita, a title bestowed on her by the Board of Directors to honor her work in founding and building the nonprofit.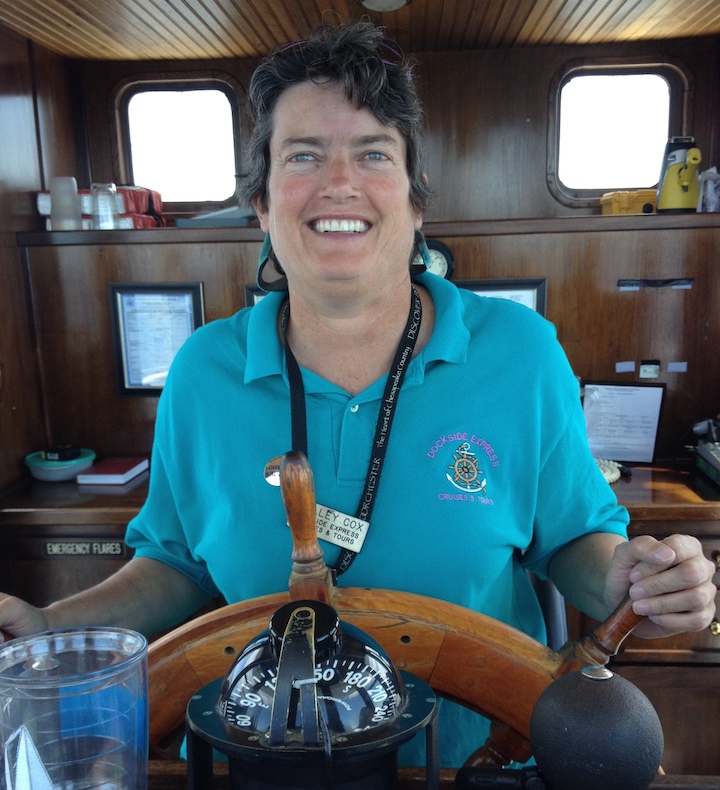 In a heartbreaking turn of events, Kelley passed away on Monday, May 3, 2021 at Vanderbilt University Hospital in Nashville Tennessee due to complications after an attempted double organ transplant.
While Kelley did not live to see Phillips Wharf begin to rebuild, the remaining staff and Board Members are dedicated to ensuring the nonprofit continues its mission to encourage, educate and engage Chesapeake Bay stewards of all ages.
Phillips Wharf Environmental Center Rebuilds
With a new location closer to Route 50 in the works, Phillips Wharf hopes to be more accessible to diverse audiences, including Eastern Shore residents and visitors alike. The long running Fishmobile will return in April 2022 to continue the tradition of bringing hands-on experiences and environmental education to more students and organizations. Future education programs and partnerships will continue to focus on creating a healthy Chesapeake Bay, sustainable fisheries, and strong communities.
And while the new Phillips Wharf Environmental Center may be smaller than it was pre-pandemic, the fact that it survived is thanks to the groundwork of support that Kelley Cox built, the guidance of the Board of Directors, and the community members that have continued to engage with the organization.
Because of this support, Phillips Wharf will continue to carry on the essence of encouraging, educating and engaging Chesapeake Bay stewards from their new location soon.
Sustainably,
Bobby Firestein
P.S.- I'd like to extend my heartfelt thanks to Dr. Kristen Lycett, who is the newly appointed Interim Executive Director for Phillips Wharf, for her time and help in writing this featured story.
---
Phillips Wharf Environmental Center
Follow Phillips Wharf on Facebook for more updates
Mission
Phillips Wharf Environmental Center's mission is to encourage, educate, and engage Chesapeake Bay stewards of all ages through interactive experiences showcasing the Bay's ecosystem and its inhabitants.