Networking, Print Products, and You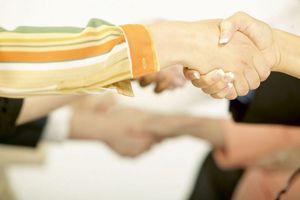 Advertising your company takes on many forms and networking is one of the most crucial. A business' contact list is one of its greatest assets and constant expansion should be a top priority. Effective networking strategies can be anything from joining an industry club, attending conventions, or simply just handing out business cards. For smaller businesses, marketing yourself is a strong strategy. Consumers are more likely to trust their money with someone they feel they have a personal connection with, even if it costs them a little bit more than if they went with an industry giant.
The important part is to get your name out there, get involved in your community, and build a reputation for being trustworthy, available, and competent. Any time you are participating in a group event, you have the opportunity to expand your contact list.
The first group events that come to many peoples' minds are things like trade exhibitions, conferences, and conventions. Those are definite network havens but they can also be expensive and few and far between. There are a ton of other ways you can network in your area for less (or no!) money. Volunteer in your neighborhood or donate to a local charity. Have your company join a local fundraising 5k and post pictures of the event on your social media accounts. Set up smaller after-work networking events. Anything you can do to build your reputation and get your logo out there is a good idea.
So, now that you've positioned yourself to build your network, how do you actually connect with people and make enough of an impact on potential clients that they keep you and your business in mind?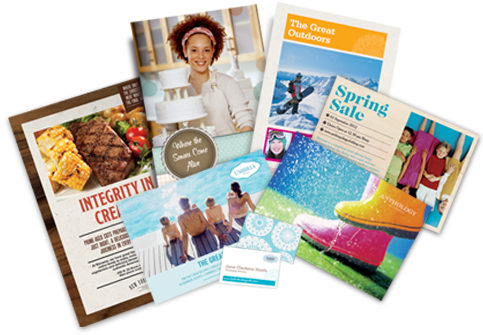 Business Cards
From fancy conventions to local Fun Runs, exchanging contact information with potential clients is crucial. The easiest way to do that is with a business card. They're fast, they're portable, and everyone should have one. They're a quick, relatively cheap way to introduce yourself professionally.
Taking generic company cards to events where you'll be handing out other swag is vital as well. The cards don't have to be super fancy - they just need to be neat, legible, and professional looking.
Putting a QR code on the back of your business card can also make it easier for people to put your contact information into their phone. There are ​several different services that will generate a QR code for you like qrickit.com or QR-Code-Generator.com. The QR code will help you bridge the divide between the analog and digital worlds and make saving your information quick and easy for anyone with a smart phone.
Brochures
Brochures are an absolute essential item when packing for a conference or trade expo. When you're making your rounds on the floor, it is especially nice to have brochures to trade with other attendees. At other business tables, take on of their brochures and give them one of yours - this is common practices and often the first step to doing business with each other.
Brochures can also be a great asset when explaining your company to people outside of the industry - it gives them a quick crash course into what you do and who you are. This is especially helpful for retailers with specialized products or services.
Just like business cards, people are going to ask for your brochure, and if you don't have one, you're missing out on an opportunity for no reason. There is no excuse for not having some type of brochure - they're accessible to the smallest of businesses.
Pocket Folders
Another item that's essential at a trade expo but nice to have all around - pocket folders allow you to neatly present and organize a variety of marketing materials. It keeps all your  business information together and looking great, ensuring that anyone you hand it to will have a convenient package of all your advertising. People tend to pick up quite a lot of information in expos and keeping your business standing out from the rest is a great strategy that boosts your company's credibility and professionalism.
Even outside of trade expos, we live in a busy world and often people who would be interested in your business don't necessarily have the time to get all the information from you right then. Having prepackaged folders means that you can hand out everything they need to know so they can check out your company when they have time. Nothing is more of a turn-off to a potential contact or client than someone taking up time when they're busy with something else.
Networking is the best way to get your name out in the world when starting a new business or attracting new leads to an already-established business. Making you and your team involved in the community in any capacity will boost visibility and bring in new leads. Putting together the above marketing materials and keeping them handy will help you achieve greater success in your community and boost your word of mouth.