August Roundup
The summer has ended and we're gearing up for fall! August was a great month for Ecoprint. We attended some great events, added another person to our team, and did a successful water bottle campaign. Let's take a look back at the month...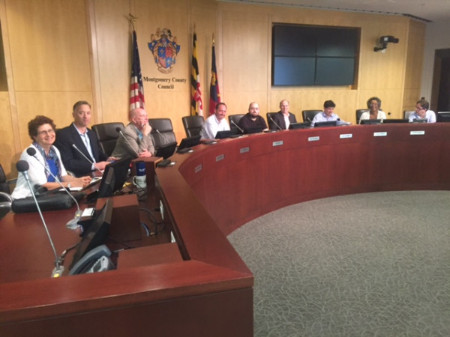 Events
Ecoprint attended a variety of events this summer, starting with a Green Business Legislative Meeting hosted by Montgomery County councilman Tom Hucker. We were honored to be asked to speak on our sustainable business model as one of the leading green business in our county. The meeting was very productive and a great way to bring sustainable business leaders together. There was a super yummy reception hosted by Green Whatever Catering.
Later that week, we had a few members (including our president, Bobby!) attend a kick-off event for the Howard Community College 5k that's happening in October. There was a state-of-the-art scale to find your exact weight and trainers were available to help people plan for the race. The proceeds of the event in October go to helping cover financial aid for students attending the community college this year.
We also had a table at the Agora Marketplace for the Government Relations & Public Affairs Industry at the end of the month. The marketplace saw hundreds of advocacy professionals gather to network with industry peers and sample the latest technology, tools, and trends.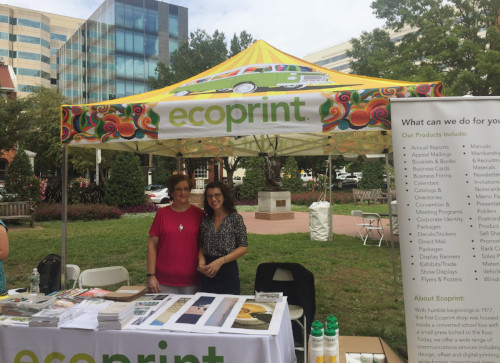 New Hires
Ecoprint was thrilled to another person to our close-knit team this month! Ava Moore came aboard as our Social Media Manager in early August and is doing great. She's in charge of all our our social media accounts, taking photos at events, keeping our website up-to-date, as well as just being an extra set of hands when there's a big project. You can read more about her and all of our team members on our staff page.
Summer Fun Water Bottle
Last but certainly not least, we had a super fun water bottle giveaway with our clients. These special 40th-anniversary Ecoprint water bottles were sent out to everyone who responded to our email campaign. We always love to see what our friends and clients get up to, so we asked for photos of people on adventures with their bottles. Here are some of the photos:
All in all, it was a great month and we're looking forward to the start of fall!