August 21 - 27: What To Do In DC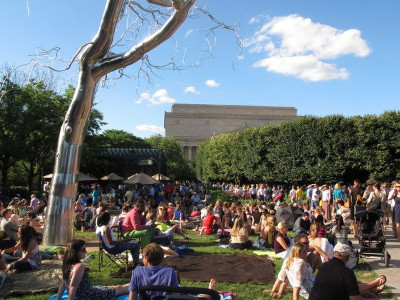 Jazz In the Garden
What: This weekend is your last chance of the summer to enjoy some (free!) jazz in the National Gallery of Art Sculpture Garden! The musicians are all local jazz performers and the scene is fantastic. There's a bar and some finger food served as well.
When: Friday, August 25 from 5 - 8:30 PM.
Where: The National Gallery of Art Sculpture Garden Ice-Skating Rink, 9th St. & Constitution Ave. NW, Washington, DC 20001
More: The event is free but food isn't. The menu can be found here.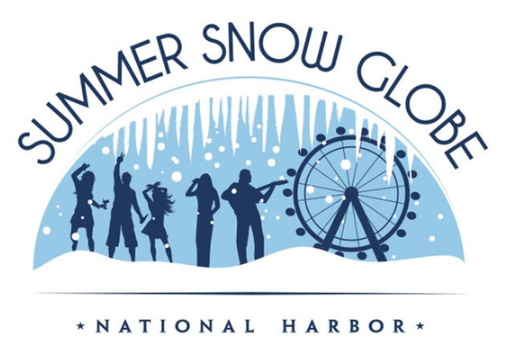 Summer Snow Globe
What: Beat the August heat - enjoy some cocktails and live music in a giant fake snow globe! This is the second to last weekend that the National Harbor will have its Snow Globe up so go while you can!
When: Friday 5 PM - 12 AM, Saturday 12 PM - 12 AM, Sunday 12 PM - 6 PM
Where: National Harbor, Intersection of Waterfront Street and National Plaza, Oxon Hill, MD 20745
More: The event is 21+ and you can get tickets here.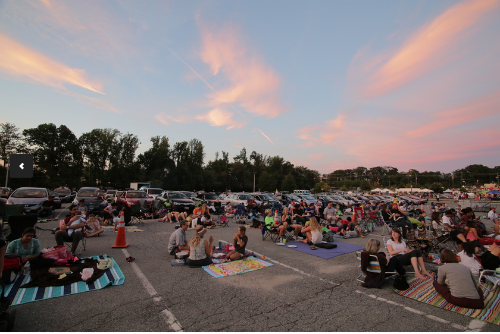 Comcast Xfinity Outdoor Film Festival
What: Starting at dusk each evening, Strathmore and Comcast have teamed up to put on this film festival that will benefit the National Institutes of Health Children's Charities. Get comfy on the Strathmore lawn, enjoy on-site food from Ridgewell's and take in a classic movie. Friday night is Moana, Saturday is Rogue One: A Star Wars Story, and Sunday is The Lego Batman Movie.
When: August 24 - August 26, 2017
Where: Strathmore, 5301 Tuckerman Ln., North Bethesda, MD 20852
More: It's family-friendly, free, and you can find out more here.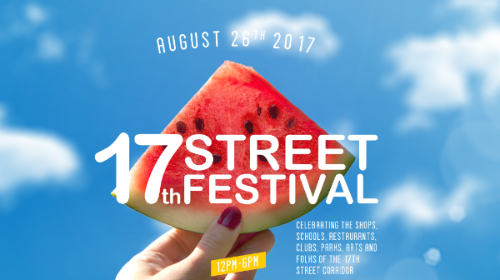 17th Street Festival
What: Historic Dupont Circle Main Streets presents the 8th Annual 17th Street Festival, an event celebrating the shops, restaurants, and services of 17th Street, NW. The festival includes a wide variety of street vendors, music all day, and kids activities – rain or shine.
When: Saturday, August 26 2017.
Where: 1500-1600 blocks of 17th Street, NW, Washington, DC 20009
More: Free! For more information on vendors, activities, and layout, check here.
"Make Some Noise: Students and the Civil Rights Movement"
What: This new Newseum exhibit explores student leaders in the 1960s who protested against segregation. The exhibit features items like part of the original Woolworth lunch counter in Greensboro, N.C., where the sit-in movement began; and a bronze casting of the Birmingham, Alabama cell door that held Rev. Martin Luther King Jr. captive as he wrote his famous "Letter From Birmingham Jail" in 1963. 
Where: Newseum, 555 Pennsylvania Ave. NW, Washington, D.C. 20001
When: Now through December 31, 2017.
More: Purchase tickets here.