Ecoprint's Merger: An Update
Late last year, Ecoprint and Sveconway Printing merged. The result is a new Ecoprint, offering more services and environmental choices than ever before. We're just a half mile from where we have been for 30 years, but in larger quarters.
I am joined by a veteran in the printing industry, Bobby Firestein, who will serve as our CEO. I hope both Bobby and I will have the opportunity to meet all of our supporters and clients in the coming months. We are long time friends and colleagues and are now excited to be working together under the same roof!
In partnership,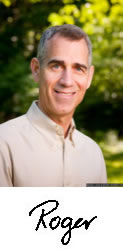 Roger Telschow
President and Founder, Ecoprint


P.S. Last year, Ecoprint customers saved over 2000 tons of greenhouse gas emissions. Email me if you'd like to put the mark of sustainability on your organization's materials. It can help you show your environmental commitment in every printed project.