Eco Facts: Solar & Wind -- A 50% Share
We thought we'd end with some encouraging news: Of the total new U.S. energy installations in 2012, solar, wind, geothermal and other renewable sources accounted for nearly 50%.
This is a first.
Solar installations are burgeoning, and the price of solar cells has dropped significantly. Expect to see more utility companies scrambling to hold onto market share as other forms of electricity generation pour into the grid.
If we can combine this trend with a concerted effort at conservation, carbon emissions could begin to trend downward.
Ecoprint has supported renewable energy since 2003, and thousands of manufacturers, schools, and public agencies have joined in since. It looks like these collective efforts have begun to pay off. We are heartened!
In partnership,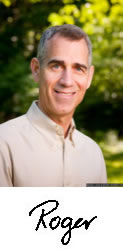 Roger Telschow
President and Founder, Ecoprint


P.S. Last year, Ecoprint customers saved over 2000 tons of greenhouse gas emissions. Email me if you'd like to put the mark of sustainability on your organization's materials. It can help you show your environmental commitment in every printed project.