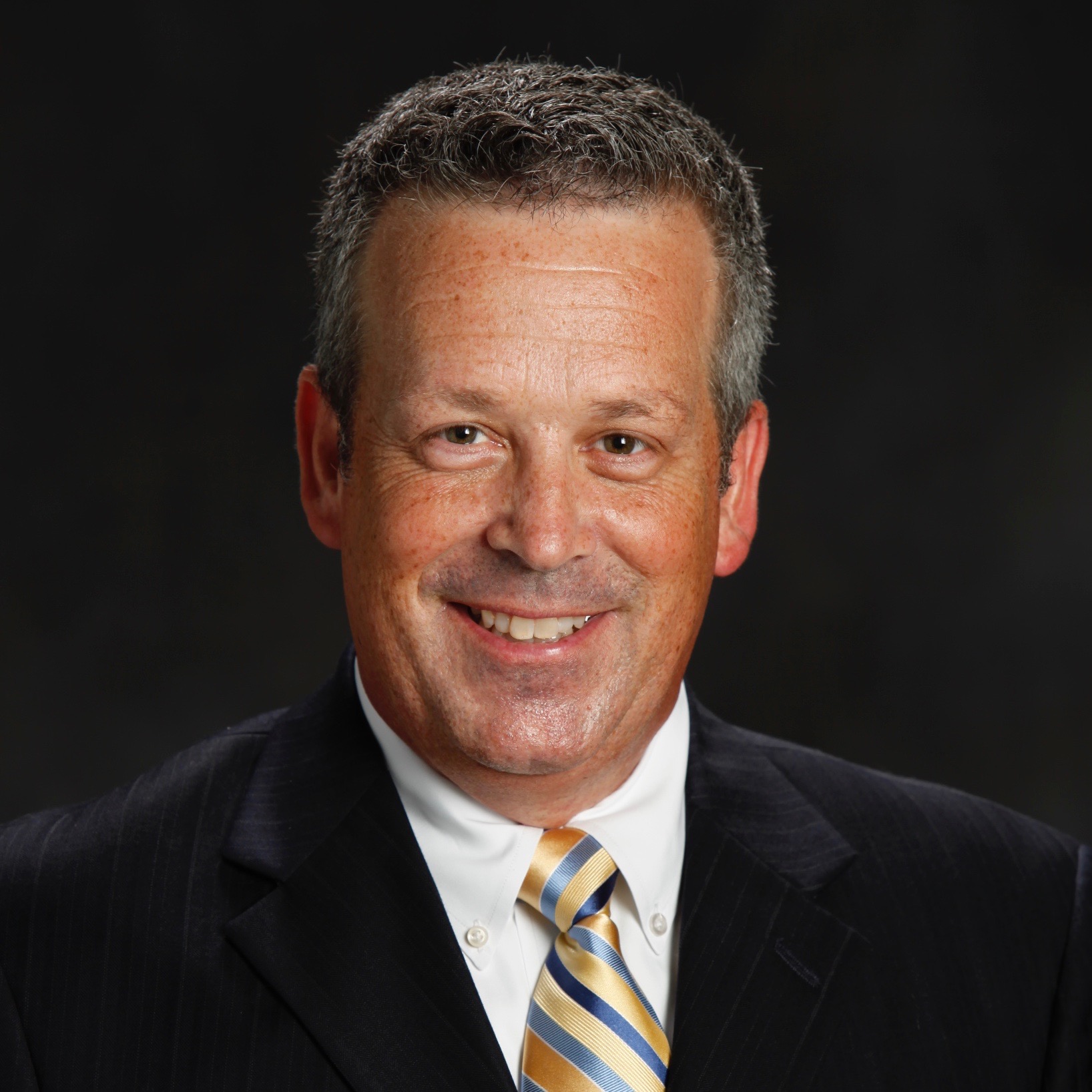 Robert "Bobby" Firestein
What doesn't Bobby do around here? As the President and CEO of Ecoprint, Bobby navigates the tumultuous seven seas of sales throughout the day, constantly planning for the next month, the next year, the next decade.
Having grown up in the industry, Bobby's passions have always rested with printing. He has enjoyed a successful and vast career in the printing industry for over 20 years. As the CEO of Sveconway, Bobby incorporated green technologies, procedures and materials into his business, catching the attention of American Printer Magazine. In 2009, the publication honored Sveconway with the Environmental Excellence Award.
Now CEO of Ecoprint, he enjoys seeing his business grow and enjoys working with the Ecoprint family. Outside of work, he alternates between exploring the great outdoors and managing a busy home of two daughters, two dogs, and a cat.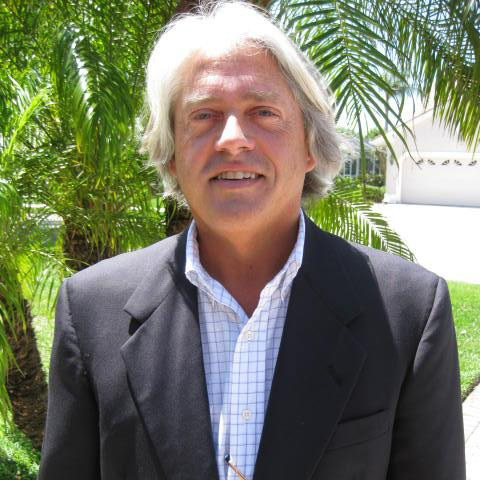 Jeff Brown
Jeff started in the printing business in 1981 selling newspaper tabloid printing. In 1984, he moved into the high-end, full-color market and spent the next 23 years selling for one of the top printing companies in the Washington, D.C. and Baltimore areas. Since moving to Florida in 2006, Jeff has sold web, sheet fed, digital, and wide format printing for both local and national companies, giving him a background in all aspects of the business.

Jeff joined Ecoprint in 2017 to offer environmentally friendly and cost effective printed products to both his former clients and to help build an additional foundation of new business for our fast growing company.

When not working at making his clients happy, Jeff loves music and travel, movies, hiking, reading, and sitting in his recliner, watching TV.

Kathleen Harding
Kathleen's been in printing since high school. Newer to Ecoprint, she handles client billing as well as marketing and promotional items for Ecoprint. Her favorite thing about working at Ecoprint is how personal it is, especially compared to the larger, corporate shops. She enjoys shopping, movies, and when she's not at work, she's catching up on the National Zoo's panda cam!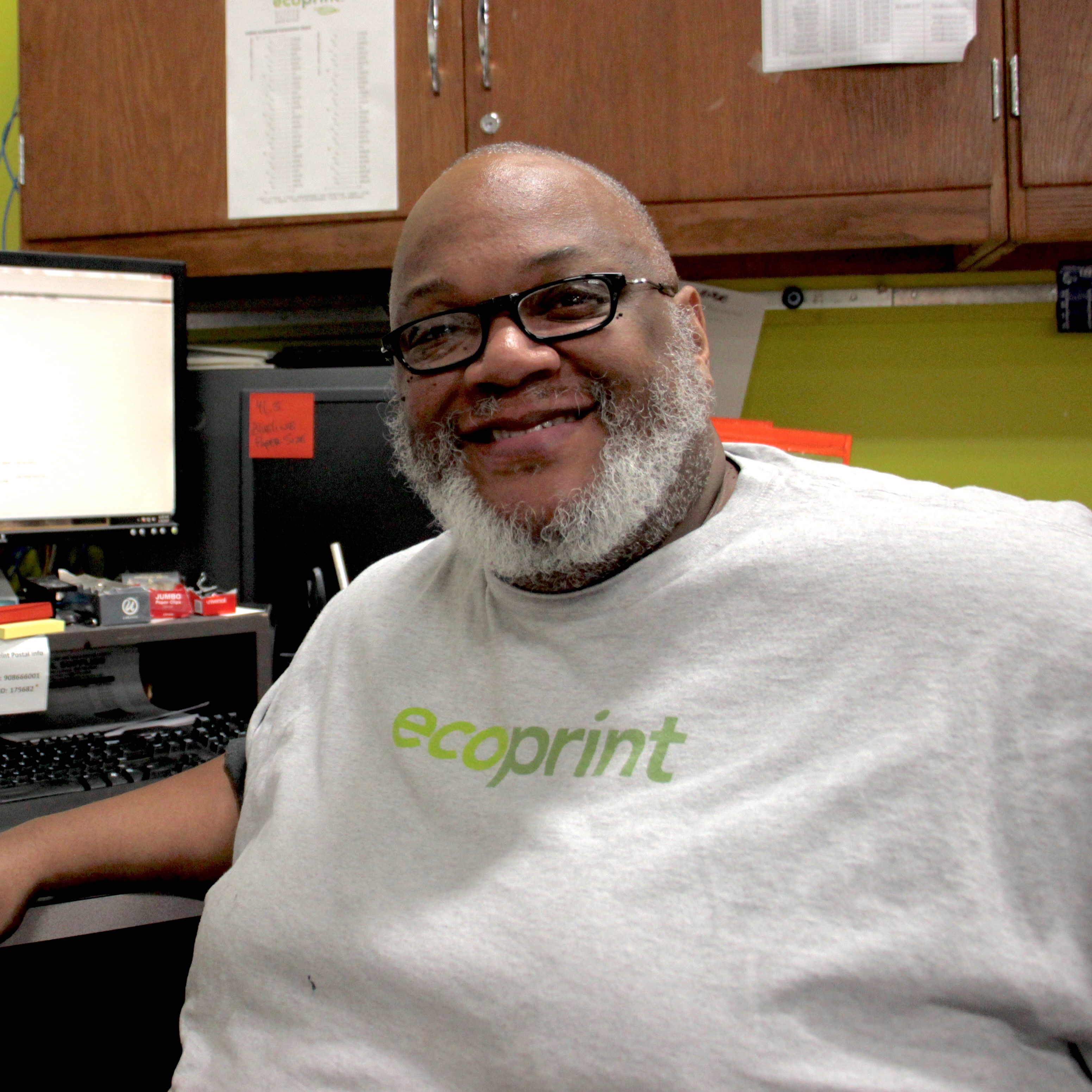 Odell Jackson
Odell has his hands in a lot of projects at Ecoprint -- from mailing, postal data processing, digital printing, and even some pre-press. He's been with Ecoprint for over 30 years, and loves working here because of Ecoprint's eco-focus and its treatment of their employees. At home, he's all about spending time with his wife and granddaughter, Netflix, and an occasional marathon PS4 session.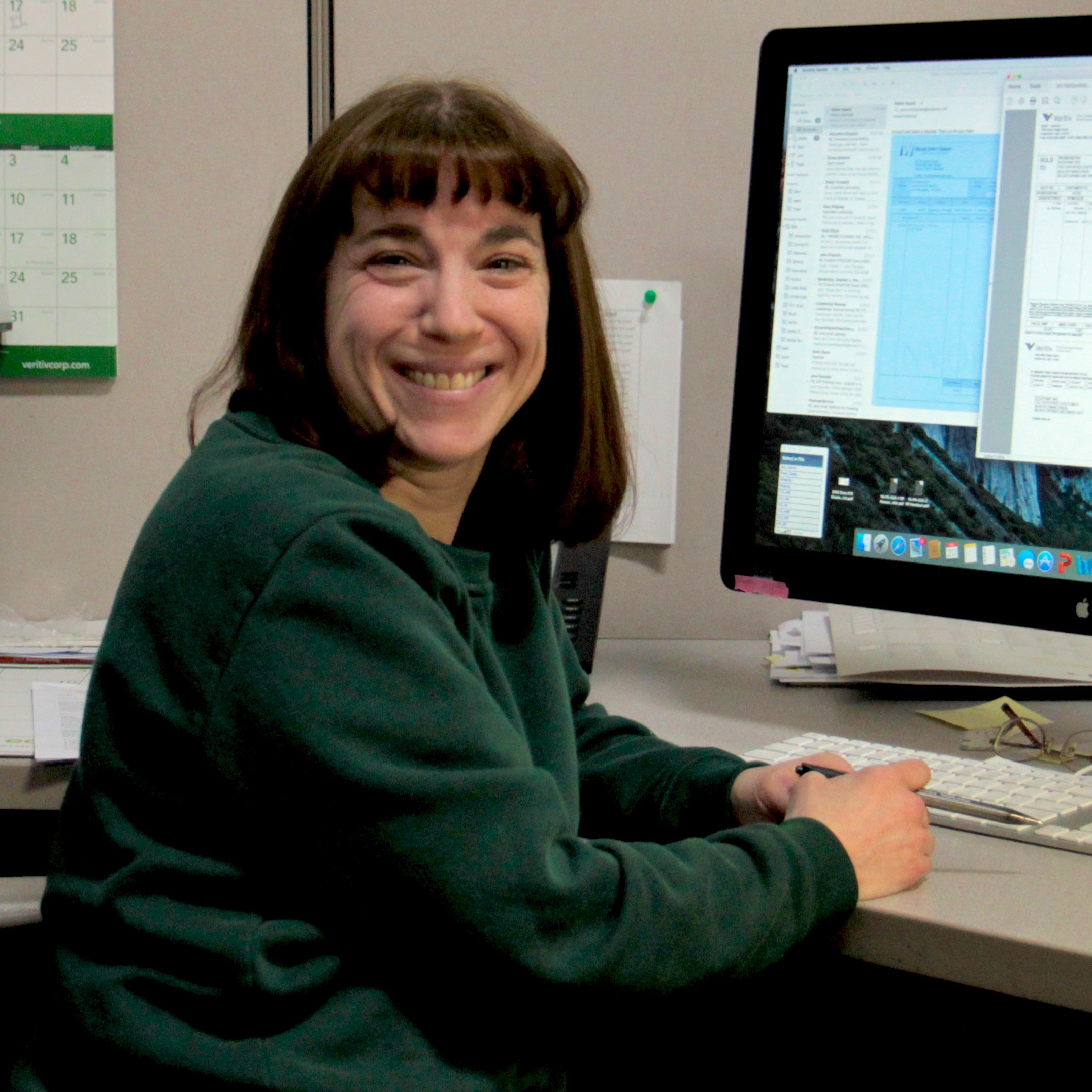 Gina Junghans
Though newer to Ecoprint, Gina is no stranger to the printing industry. As a customer service coordinator, she juggles a little bit of everything. Throughout the day, you'll find her onboarding new customers, writing proposals, doing design work, and other customer requests. If she's not at Ecoprint, she's spending time with family going to ballgames and taking day trips.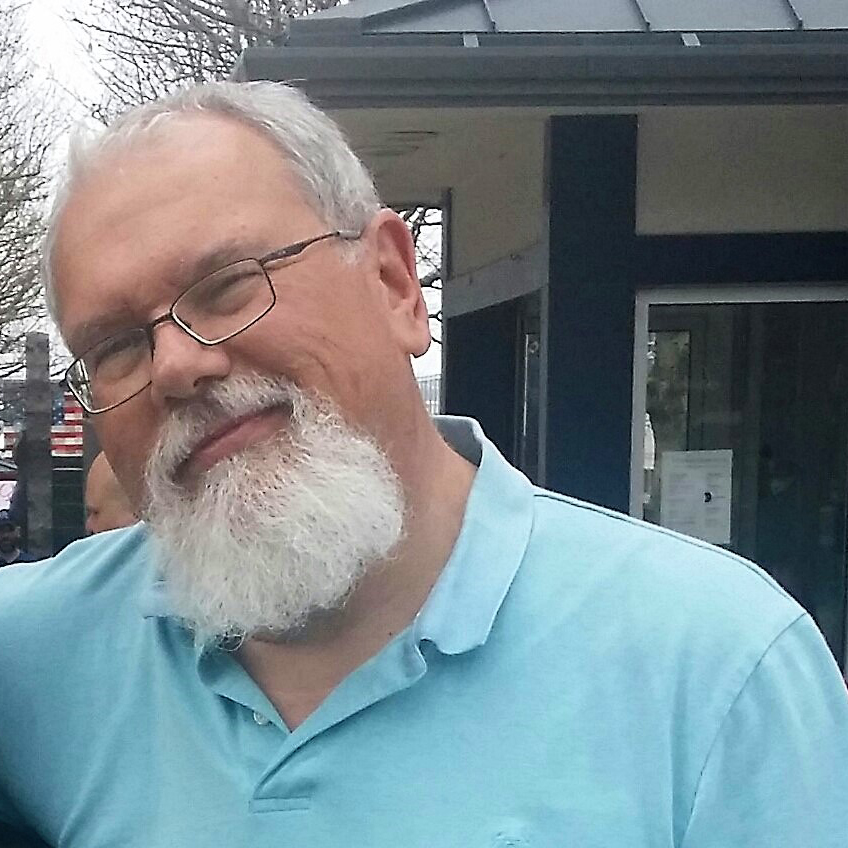 Dave Kelly
Dave is a project manager with over 30 years in the industry. With 16 years here at Ecoprint, he's at the forefront of customer service, making sure his customers are happy and projects are queued for production. He has a wide variety of interests such as antiques, visiting wineries, and trying out new restaurants. When he's not hanging out with his friends, he loves camping and going to the beach.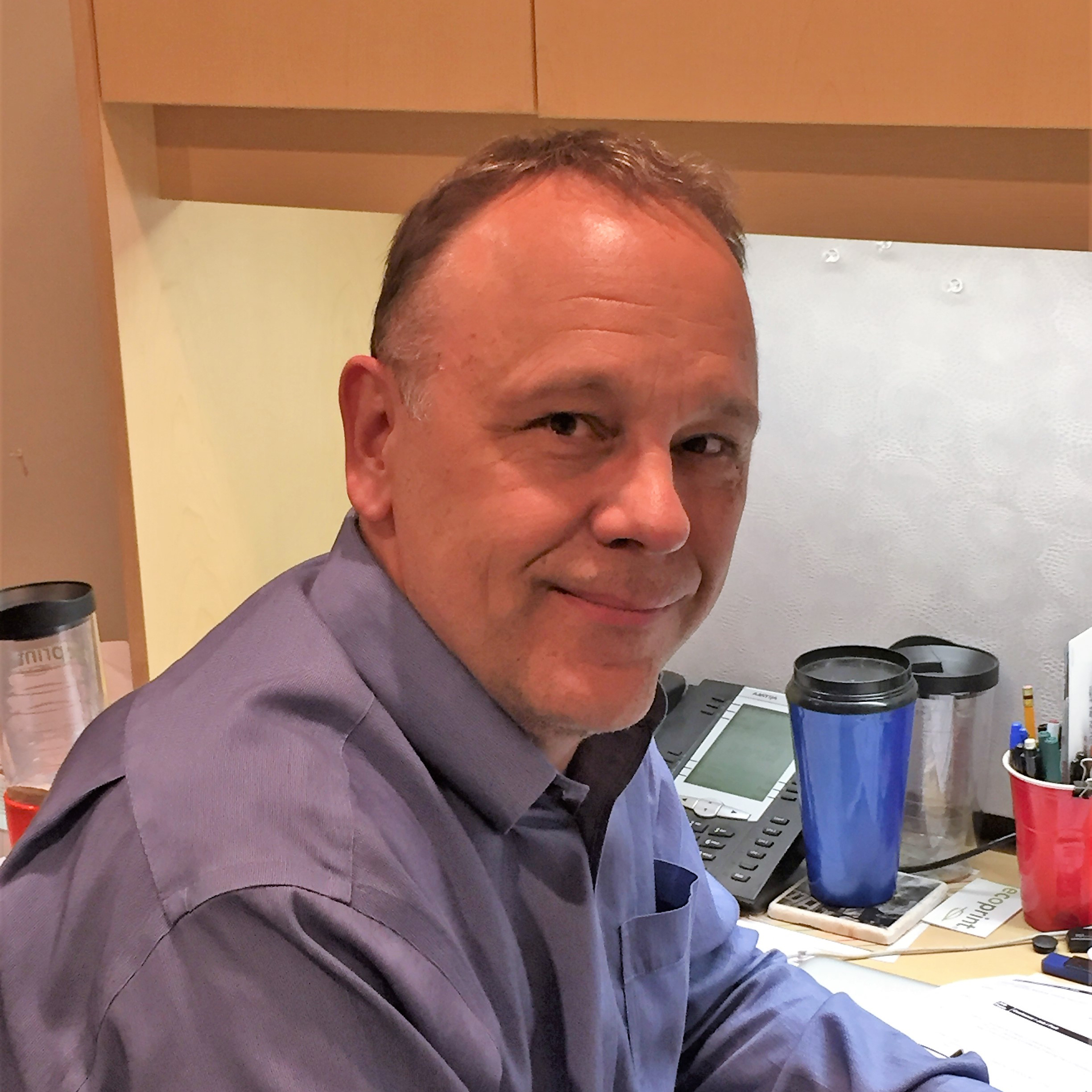 Greg McCallister
As the Operations Manager, Greg is in charge of the production facility and mailing. At 16 years with Ecoprint, he loves the passion of his customers every day and working with the rest of the Ecoprint family. When he's not working, he's turning wood pallets into art or relaxing with his dog.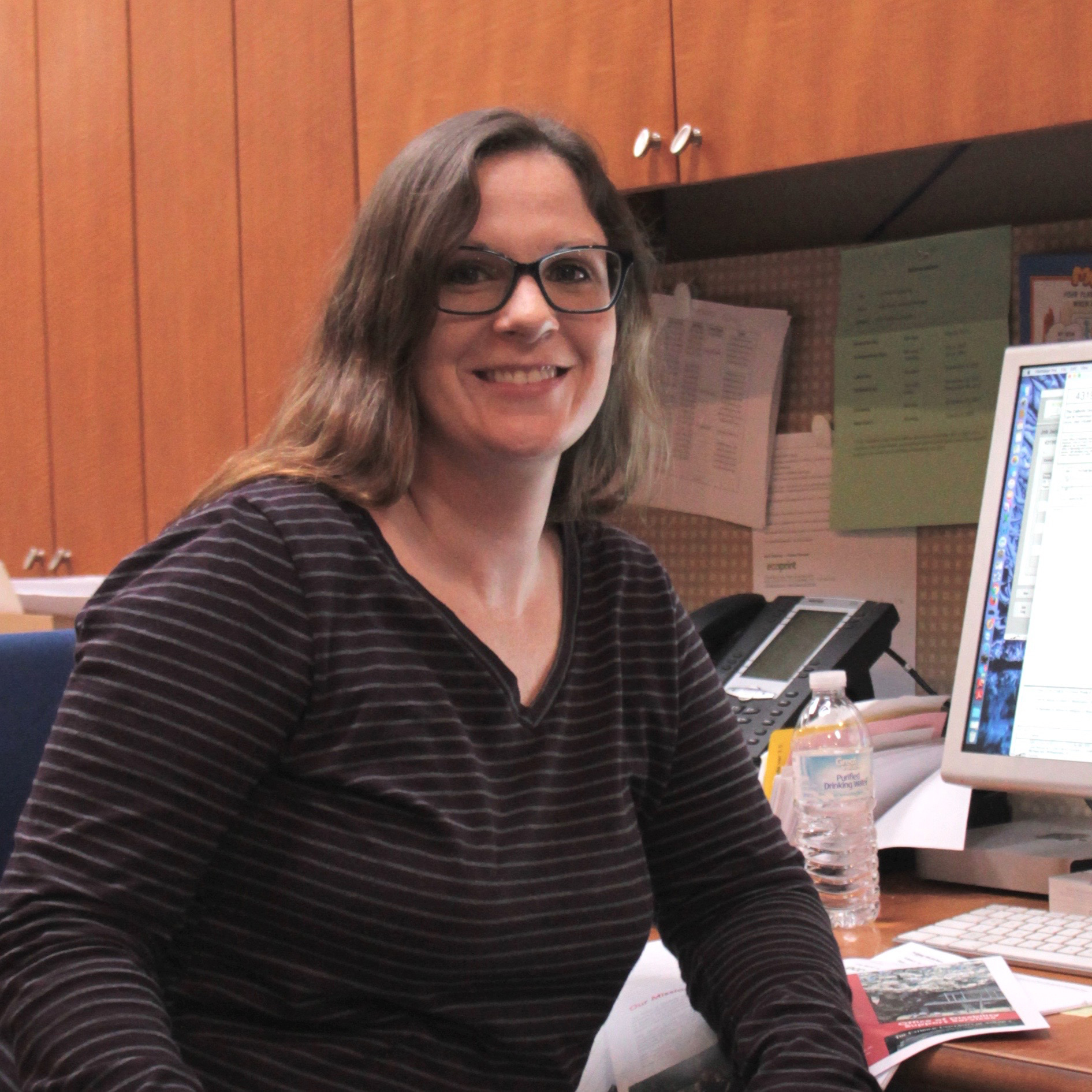 Ashley McKelvey
As a project manager and customer service specialist, there's a good chance you'll be working with Ashley. She's been with Ecoprint for a year and a half now, but she's been in the industry for over 9 years. She loves working at Ecoprint because of her awesome co-workers, clients, and schedule flexibility. At home, she takes care of her two daughters, and listens to an eclectic range of music. She also has taken in three kittens who were feral and lived behind the Ecoprint building! Slowly but surely, they're learning to trust and love (they definitely love the food!). She has also adopted 2 young adult Yorkies who were in need of homes. This girl loves her animals!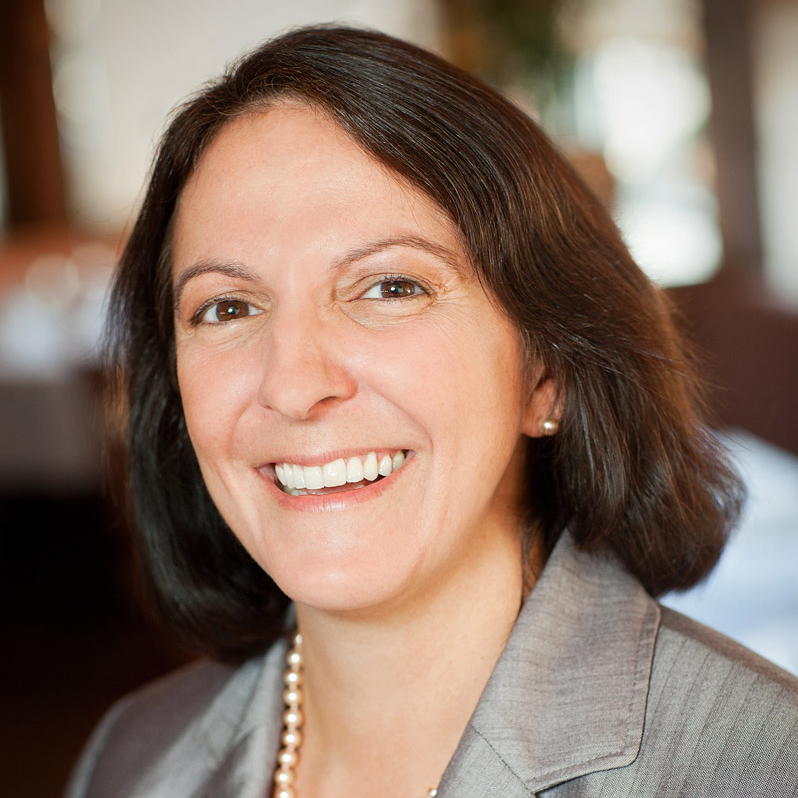 Lisa Merhi
Lisa loves sharing her knowledge with others and the consultative role she has as VP of Business Development at Ecoprint. She enjoys providing solutions to help clients maximize their print budgets and meet their project objectives. At home, she takes care of two kids, and a small zoo consisting of three cats and a retired racing Greyhound who's clocking in at a whopping 0 mph on the couch.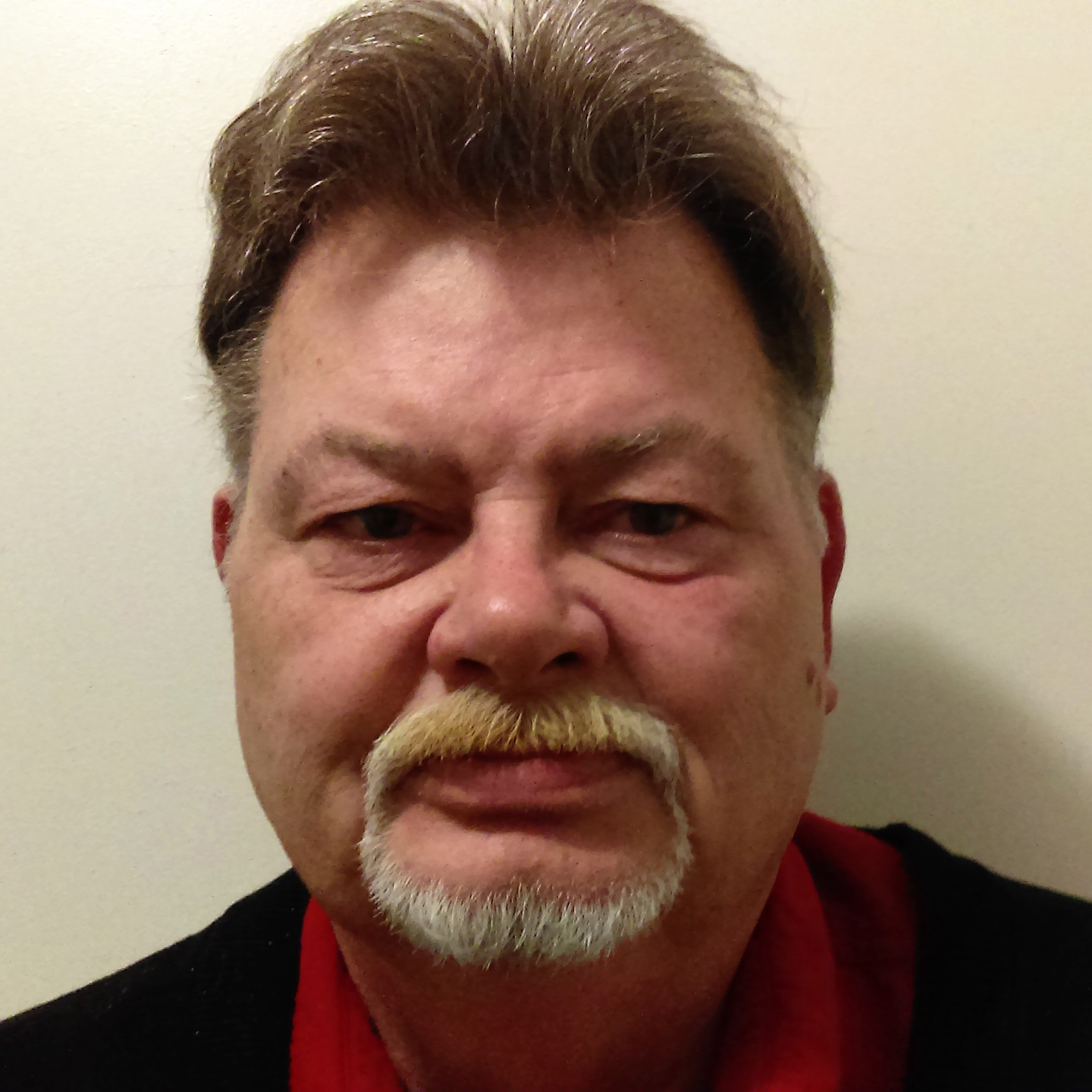 Allen Porter
Allen has been in the industry for 31 years, 4 of them with Ecoprint. Around the shop, he provides quotes and estimates for new projects and yearly bids. He enjoys the autonomy he's afforded at Ecoprint, and loves working for Bobby, who gives him the freedom to make decisions and own his position. After work, he's either reading, playing with his two dogs, or taking care of his 1960 Thunderbird.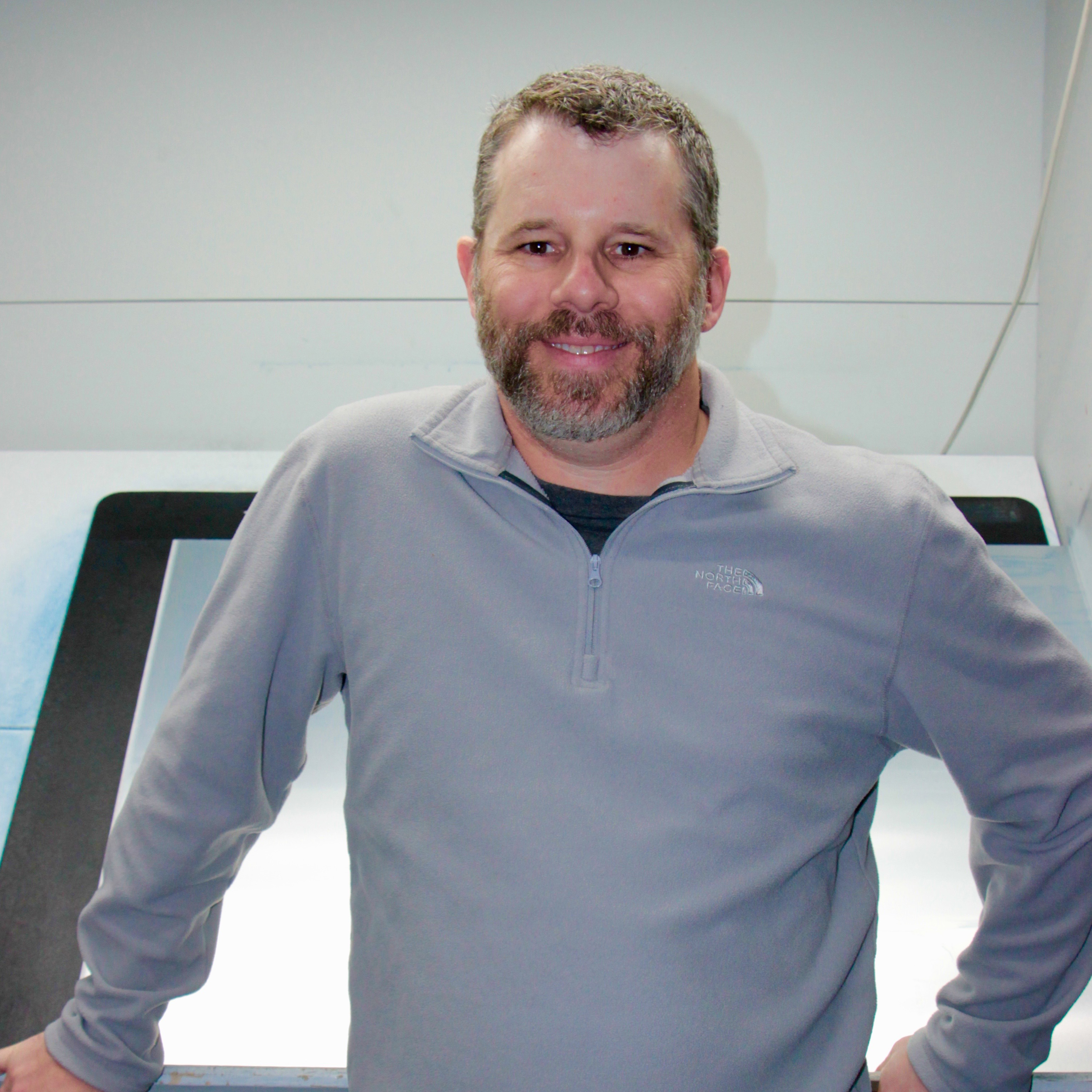 Scott Quittner
Scott manages digital printing and prepress at Ecoprint, and has been with us for the past 8 years. He has over 20 years in the industry. He loves working at Ecoprint for the variety and quality of the work produced, as well as the people and eco-friendly philosophy. Outside of the office, he takes care of his two dogs, Ginger and Shorty. He also enjoys traveling, playing golf, watching sports, and listening to some loud music.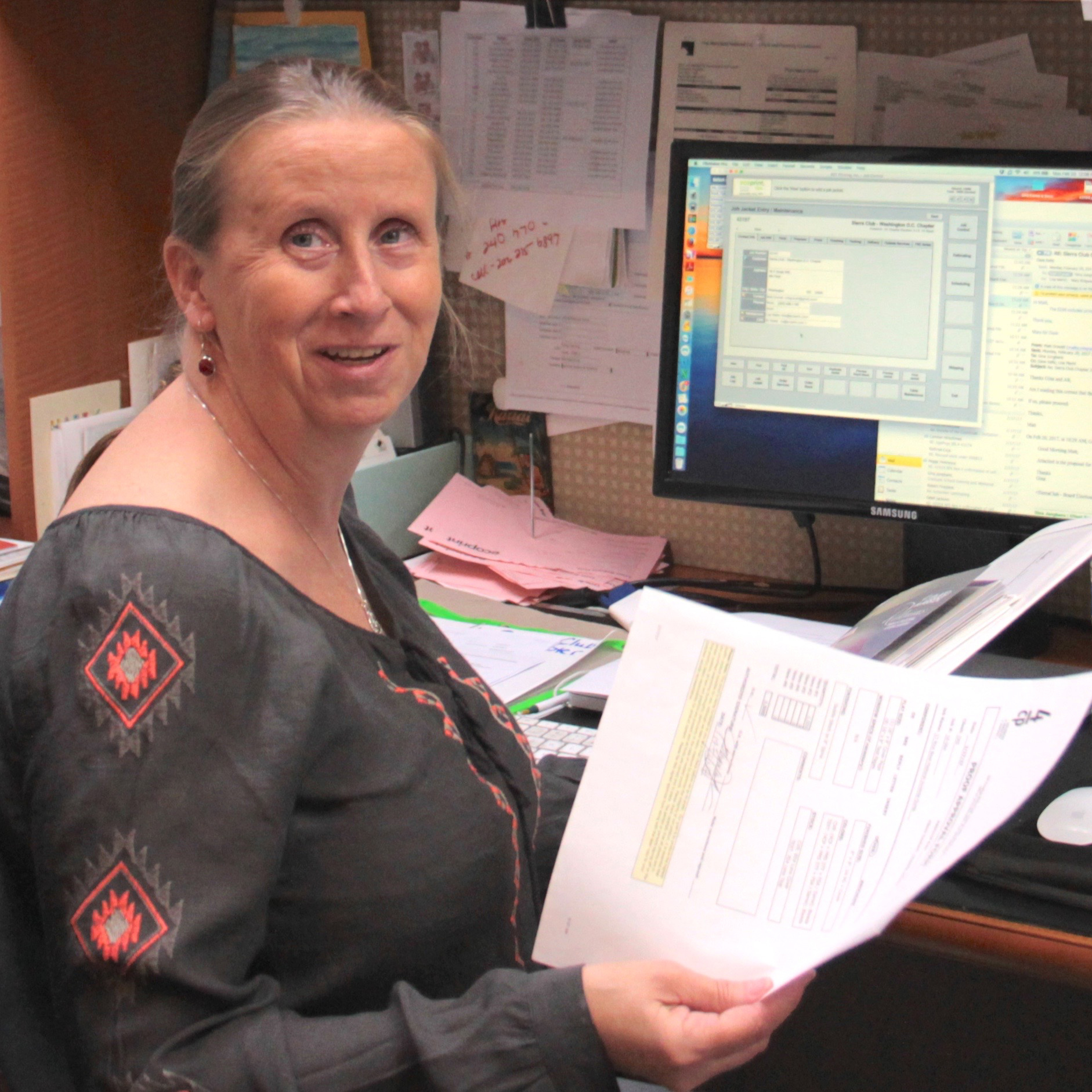 Mary Ridgway
Mary is a project manager with 34 years in the industry, and is a jack of all trades in the office. She's often found juggling a wide variety of projects; from production planning to layouts, proofs, and press inspections. She embraces the changes in the printing industry and enjoys learning new technology. When she's not at work, she'll be found riding horses, hiking or kayaking. She enjoys photography, art, or reading a good book on the front porch.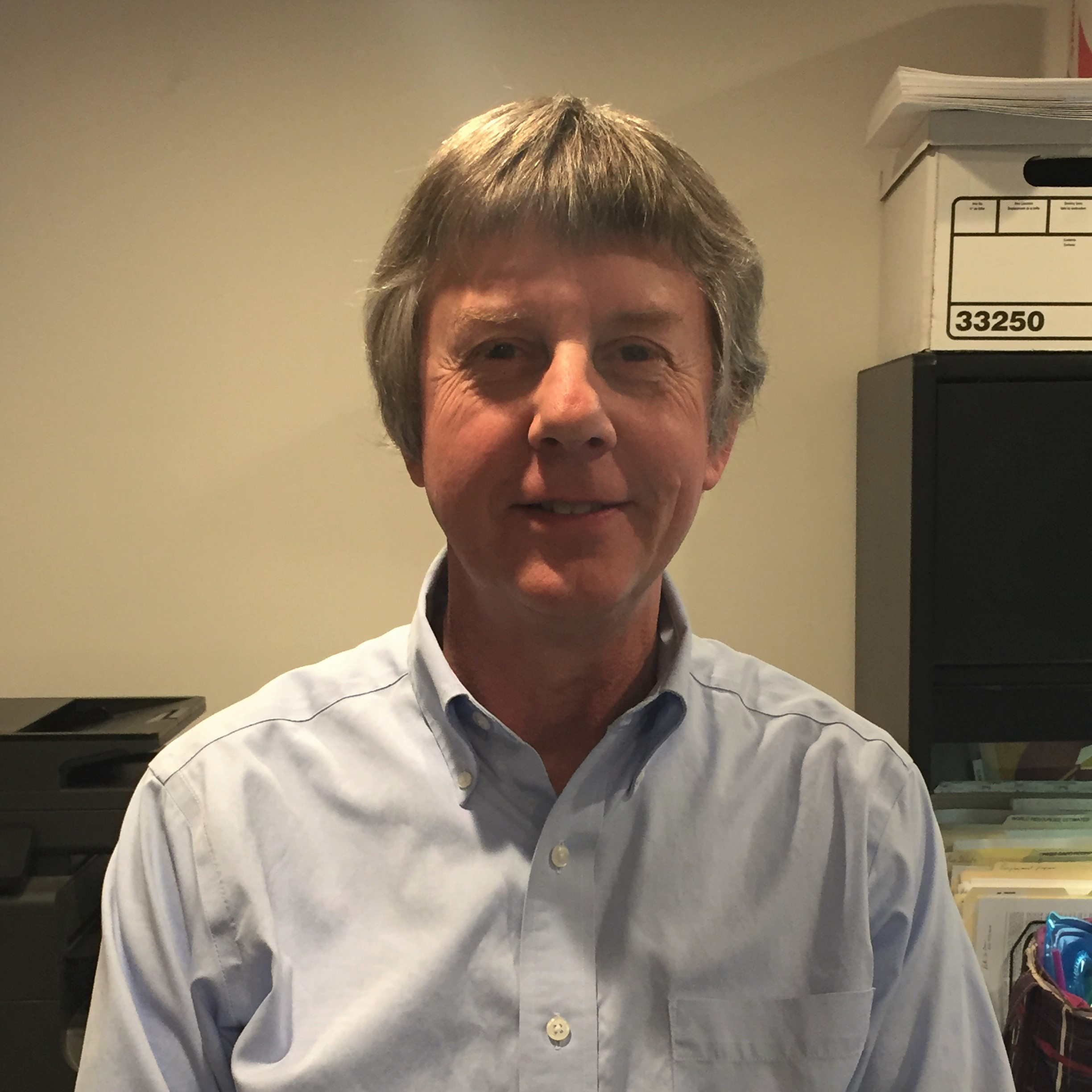 Scott Shure
Scott is the man to get things done. Always available (and we mean always), he spends his time at Ecoprint helping everyone get their jobs done, whatever that may require. He loves talking to customers and helping them realize their printing goals, and especially loves Ecoprint's ecological focus. Outside of work, he's following the latest in Formula One racing or putting his classic cars on the track.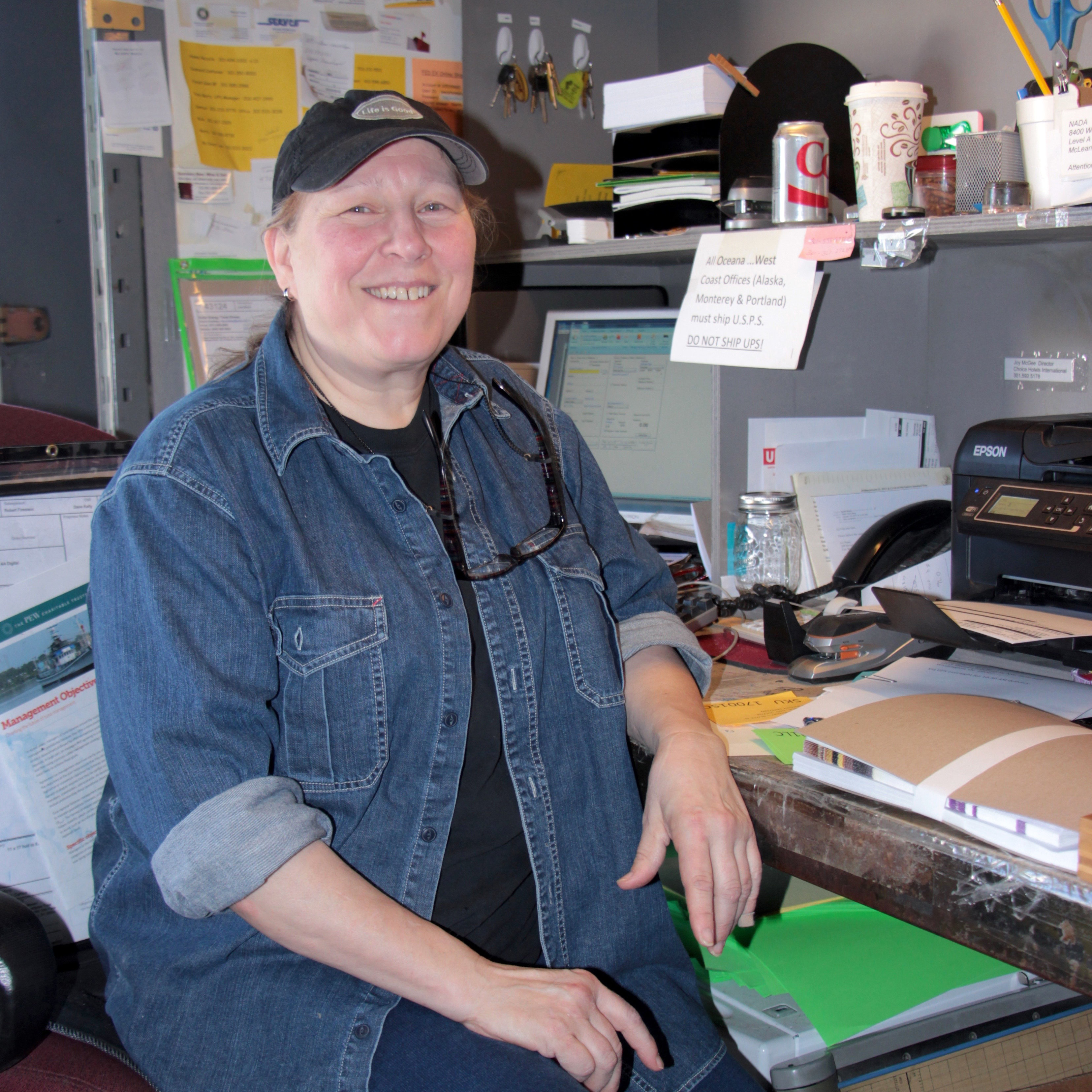 Sharon Yambor
Sharon juggles a lot of responsibilities here, working on every machine in the shop and working on everything else -- from shipping, to job prep, to sample checking. With 40 years in the industry, your job will go through Sharon multiple times before you ever see it. At home she enjoys making jewelry and spending time with her rescue Cairn Terrier.