Upcoming Events
At Ecoprint, we believe in the importance of supporting and engaging in the community around us. We participate in a little bit of everything, from sponsoring corporate responsibility conferences to local races and parades. We'd love to see you at one of these events - come pick up some fun swag and say hi! To get in touch with us about sponsoring or attending an event, please click here!

Green Business Legislative Meeting
What: Ecoprint will be giving a presentation at the Green Business Legislative Meeting! Come join us, Councilmember Tom Hucker, One Montgomery Green, and Livability Project to discuss how local green businesses and nonprofits are making the most of the circular economy* model. A circular economy is one in which we keep resources in use for as long as possible, extract the maximum value from them while in use, then recover and regenerate products and materials at the end of each service life. This discussion will focus on businesses and organizations that are leading the way in efforts to recycle, reuse, repair and share products and services—moving away from the current disposable economy model—to a model that will help conserve resources and sustain communities and consumers in the 21st Century.
When: August 17th, 6 PM to 8:30 PM.
Where: Montgomery County Council Office Building at 100 Maryland Avenue in Rockville, Maryland
Who: Anyone and everyone who wants to discuss a more sustainable economy model!
For more information, please click here.

The Agora Government Relations & Public Affairs Marketplace
About: The Grassroots Professional Network (GPN) in partnership with George Washington University's Graduate School of Political School of Management (GSPM) and The Hill are hosting the Agora "The Marketplace for the Government Relations & Public Affairs" Industry. Join hundreds of advocacy professionals for an outdoor marketplace, network with industry peers, and sample the latest technology, tools, and trends. Make sure you visit the center stage to listen to live fireside chats hosted by GPN, GSPM, and The Hill's leadership.
When: August 31st from 3pm-6pm
Where: University Yard. H Street between 20th and 21st Streets, NW on the urban campus of The George Washington University in downtown Washington, DC.
Who: This forum is for government relations, advocacy, grassroots, PAC, public affairs, public relations, lobbying, and political professionals from entry level to the C-Suite.
For more information, please click here.

COMMIT!Forum 2017
What: Ecoprint is proud to be the responsible print partner of COMMIT!Forum, one of the longest running conferences in corporate responsibility (CR). After a decade in New York City, COMMIT!Forum is convening at the newly christened MGM National Harbor, just outside Washington, D.C. The forum brings together CR and sustainability practitioners to network, share best practices and tools, engage in healthy debate and celebrate success. There will also be a number of professional development workshops on the changing landscape of reporting and communicating CR and sustainability.
When: Pre-conference workshops will be held October 10th from 8:30 AM to 5:00 PM. The forum itself is October 11th - 12th.
Where: MGM National Harbor at 101 MGM National Avenue in Oxon Hill, MD.
Who: COMMIT!Forum attendees are leading business by making environmental, social, and governance progress throughout their organization, supply chain, and communities.
For more information or to reserve your conference tickets, please click here.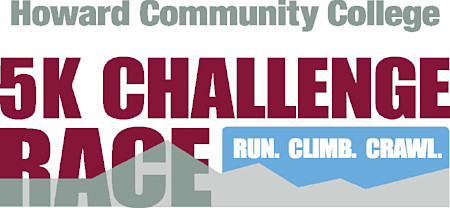 Howard Community College 5k Challenge Race
What: Howard Community College (HCC) has partnered with Columbia Association and the American Heart Association to put on this fundraising 5K. In 2016, 48% of HCC students needed financial aid and the proceeds of this race are used to meet those needs. Come see if you can beat the Ecoprint team's time!
When: Sunday October 29, 2017 at 8:30 AM.
Where: Howard Community College at 10901 Little Patuxent Parkway in Columbia, MD.
Who: Any business and individuals who want to run for a good cause!
For more information or to sign up, please click here.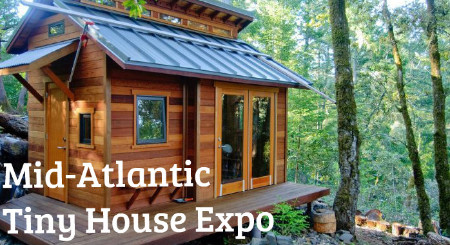 Mid-Atlantic Tiny House Expo
What: Ecoprint is thrilled to be the official printing vendor for the Mid-Atlantic Tiny House Expo! For the first time ever, tiny house enthusiasts from all over the mid-Atlantic region will converge at the Howard County Fairgrounds in late October to sell, purchase, and admire tiny houses. The expo is open to the general public so anyone with an interest in sustainable housing should get tickets! On top of being fun (and adorable), all the net proceeds from the event will go to CivicWorks, a nonprofit organization working to strengthen Baltimore's communities through education, skills development and community service. We hope to see you there!
When: October 28 - 29, 2017. General admission starts at 10 AM and goes until 6 PM on Saturday and 5 PM on Sunday.
Where: The Main Exhibit Hall of the Howard County Fairgrounds in West Friendship, MD.
Who: Everyone interested in sustainable building and admiring, buying, or selling a tiny house!
For more information and to get tickets, please click here.